Access Wireless is fully devoted to serving only Lifeline Assistance eligible clients. This means that their deals and plans are only available to those individuals/households that are eligible for the Lifeline support.
Access Wireless is one of those cell phone providers who took the Lifeline Support to the next level and offers not only free monthly plans but also FREE phones. Access Wireless operates in more than 40 states but they provide free phones and plans in these states Alabama, Arizona, Arkansas, California, Colorado, Connecticut,, District of Columbia, Delaware, Florida, Georgia, lllinois, Indiana, Iowa, Kansas, Kentucky, Louisiana, Maryland, Michigan, Minnesota, Mississippi, Missouri, Nevada, New Hampshire, New York, North Carolina, Ohio, Rhode Island, South Carolina, Tennessee, Texas, Utah, Virginia, Washington, West Virginia, Wisconsin.
Herein we take a closer look at Access Wireless Free phones, plans, and how you can get your hands on those. After completing this article, you will be able to determine whether Access Wireless is the right choice for you.
Why Choose Access Wireless?
Access Wireless is a popular and reliable Lifeline provider. Many customers choose this company as their free government cell phone provider and there are many reasons why.
For one, Access Wireless uses a reliable network carrier that offers nationwide coverage. They offer free long-distance calls and international calling availability. The company also offers a simple application process, high-quality free smartphones from the best brands, and a great free plan that comes with 250 minutes of talk time (in California, customers get unlimited minutes), unlimited texts, and 3 GB of monthly data.
What Type of Phone Does Access Wireless Give You Free?
Access Wireless tends to give medium-range older model smartphones for free. The provided phone may vary by manufacturer and the model you get depends on inventory availability. The customer cannot choose his or her own phone, but they may always upgrade the phone through their online store. Customers can even switch to a better phone for an additional charge.
How to Get Access Wireless Free Phone from Government
To get access to a FREE monthly plan and Government FREE phone, you will have to meet certain conditions. Access Wireless follows standard Lifeline Assistance guidelines – you can apply either based on low income or participation in one of the government-supported programs.
Access Wireless Lifeline Program Eligibility
There are two ways to get an Access Wireless FREE phone and plan:
PARTICIPATION (at least one member of the household must participate in one of the programs listed below) IN CERTAIN PUBLIC ASSISTANCE PROGRAMS. Here is the full list of these programs:

Supplemental Nutrition Assistance Program (SNAP)
Medicaid
Supplemental Security Income (SSI)
Federal Public Housing Assistance (FPHA)
Veterans Pension or Survivors Pension
Bureau of Indian Affairs (BIA) General Assistance
Tribally-Administered Temporary Assistance for Needy Families (TANF)
Tribal head Start
Food Distribution Program on Indian Reservations

LOW INCOME: if a household income equals or is below 135% of the federal poverty guidelines. For more info visit Free Government Cell Phones For Low Income
What Documents Need for Access Wireless Free Phone
In either of the above two cases you will need to provide the following information/copies of documents containing that information:
Full legal name
Date of birth
Last 4 digits of your Social Security number (or Tribal identification number)
Address
If applying based on PARTICIPATION you will also need to provide a document proving that participation; this can be a copy of a member's card or a cover letter issued by the organization.
If applying based on LOW INCOME, you will need to provide documents proving low income; this will require one or more of the following:

A copy of last year's State or Federal income tax return
Three consecutive months' worth of your most current pay stubs
Social Security benefits statement
Veterans Administration benefits statement
Retirement/Pension benefits statement
Divorce decree or child support document
Unemployment/Workers Compensation benefits statement
How to Apply for an Access Wireless Free Phone
Applying for Access Wireless service is easy and convenient.
For non-National Verifier states:

Apply online by following the link (https://www.accesswireless.com/lifeline/enroll), entering your ZIP code, click the "LEARN MORE" button and follow the procedure.
Apply by mail: sent printed out and filled in application and copies of all required documents to Access Wireless, 1 Levee Way, Suite 3116, Newport, KY 41071
Call 1-888-900-5899 and a Customer Care representative will assist you

For states in the National Verifier, you must first qualify for the Lifeline program through the National Verifier by completing the National Verifier application. After you have successfully qualified through the National Verifier and received your Application ID, then you may complete the Access Wireless application to finish your enrollment.
Access Wireless Plans
Access Wireless operates in over 40 states and most areas are provided with free Lifeline plans as described below. This may change or may even be specific to your area. However, currently, we found 2 types of FREE Access Wireless plans (both described below).
Standard Access Wireless FREE Plan
This plan is available in most states and provides clients with 250 minutes, unlimited texts, and 3GB of data each month.
California Access Wireless FREE Plan
This plan is available in most areas of California and provides clients with unlimited minutes, unlimited texts, and 3GB of data each month.
Moreover, it comes with 5 data upgrade options:
$5 for 500MB of data
$10 for 1GB of data
$25 for 7.5GB of data
$35 for 8.5GB of data
$50 for 10GB of data
Both of the above plans also include
Free voicemail, Caller ID & Call Waiting,
Free domestic long distance,
Nationwide coverage, and
Exclusive Wireless Rewards program.
All Access Wireless customers can purchase additional air time by simply accessing the Access Wireless website, click on the "My Account" tab, log in and purchase extra air time.
How Do I Activate Access Wireless Free Phone?
Each Access Wireless handset is different, therefore, make sure to follow the activation instructions provided in the packaging of your phone.
For further help, contact Access Wireless customer service at 1-866-594-3644.
Are There Any Restrictions for Access Wireless Free Phone?
Access Wireless also comes with a set of rules and restrictions, which any potential customer, such as yourself should know about. Make sure to review them below.
Only citizens who participate in a qualifying government program or are income-eligible can get an Access Wireless free phone and services.
Only one wireless, landline, or broadband internet service benefit is allowed per household.
Access Wireless account is non-transferable and must be in the name of the qualified customer.
To be eligible, you must provide your date of birth, social security number, proof of identification, proof of program participation, and the provided address must be your place of residence.
The provided information and documentation must be authentic, otherwise, the consumer may be punished by fine or imprisonment or be barred from the program.
Customers may have restrictions on the selection of available i-wireless rate plans.
If you no longer qualify for the program or if you change your address, you must notify Access Wireless.
Phones are provided by Access Wireless.
Violation of the one-per-household rule or other FCC rules will result in the customer's de-enrollment from Lifeline.
3 Best Free Phones at Access Wireless
It is important that we get something cleared straight away; all wireless providers that offer FREE phones select devices based on their current availability and stock, which means that you cannot choose which exact brand or model of the FREE phone will you receive.
NOTE: You can always purchase an upgraded phone through our online store. They have a full range of smartphones available for you to choose from.
Below are three smartphones that you are most likely to get for free presented in further detail.
Coolpad Legacy Go
The Coolpad Legacy Go is packed with the essential features you need and fits your budget. A 5″ display, crisp 5MP rear camera, and fast quad-core processor, all optimized on Android™ Go OS. The Coolpad Legacy Go is the perfect choice for those seeking an impressive value at an affordable price.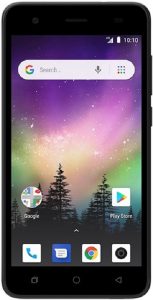 Specs:
Network Speed: 4G LTE
Screen size: 5.0″ FWVGA touchscreen
Camera: 5MP rear, 2MP front
Operating System: Android 8.1 (Oreo Go Edition)
Processor: 1.1 GHz Quad Core
Memory: 8GB Internal, up to 32GB expandable MicroSD
RAM: 1GB
HAC: M4/T3
Motorola E5 Play
Spending less doesn't mean sacrificing the things you love. Just look at moto e⁵ play. With an advanced 8 MP autofocus camera, say goodbye to blurry photos once and for all. And your selfies have never looked better thanks to a front-facing flash. Go up to 24 hours on a single charge. Keep your phone protected with a water-repellent coating. Make room for more photos, songs, and videos with expandable storage. Get all the speed you need with 2 GB of memory and a quad-core processor.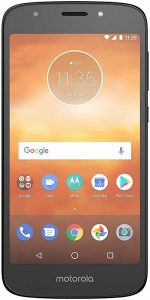 Specs:
Network Speed: 4G LTE
Screen size: 5.2″ HD display (1280×720)
Camera: 8MP rear, 5MP front
Operating System: Android™ 8.0 Oreo
Processor: 1.4GHz quad-core CPU and Adreno 308 GPU
Battery Life: 2800mAh, interchangeable
Memory: 16GB, microSD support to 128GB
RAM: 2GB
LG Tribute Dynasty
The LG Tribute Dynasty's touch display is vibrant and bright — and it's big. At a full five inches, its high definition resolution stands out. Capture unforgettable moments perfectly with the LG Tribute Dynasty's 8MP rear camera and make selfies a snap with Auto Shot and Gesture Shot. The Tribute Dynasty's 2,500 mAh battery is not only long-lasting, it can also be swapped out fast for an instant full charge. Running out of memory is now a memory. With 16GB of built-in storage, there's plenty of space for pics, tunes, apps and more.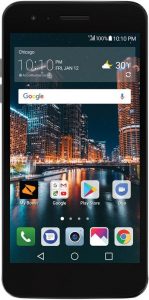 Specs:
Network Speed: 4G LTE
Screen size: 5.0″ HD display
Camera: 8MP rear, 5MP front
Operating System: Android 7.1.2 (Nougat)
Processor: 1.5GHz Octa-Core
Battery Life: Up to 15 hours Talk Time
Memory: 16GB with microSD support to 32GB
RAM: 2GB
HAC: M3/T3
Here are some other phone models that you may be able to get for free at Access Wireless: ZTE Blade Force, LG K30, Samsung Galaxy J3 Achieve, LG Tribute Empire, Motorola Moto E6, Samsung A10e, and Motorola Z3 Play.
Access Wireless BYOP
Access Wireless operates on Sprint network, thus they do offer you to bring an unlocked phone or to bring your own Sprint device (BYOSD).
All interested in bringing their existing device to Access Wireless should call their support at 1-888-900-5899 to check if your device is compatible. Visit Access Wireless Compatible Phones
What to do if an Access Wireless phone gets damaged, stolen, broken, or lost?
A malfunction within the First Year:
If you experience an equipment malfunction, call Access Wireless support at 1-866-594-3644 and they will discuss your options for a replacement phone.
Access Wireless Lost or Stolen Phone Replacement :
If your mobile phone is lost or stolen, you are responsible for any charges incurred until you notify Customer Care of the loss by calling 1-866-594-3644. Once Access Wireless has been notified, your account will be suspended from further use. You will have 45 days to activate a new phone or notify Access Wireless that you have found your old phone. If you do not notify them within 45 days of either action, your account will be deactivated and any remaining account balance will be lost and the phone number may be reassigned.
You may qualify for a replacement device, or you may select to purchase a new Access Wireless phone, which can be purchased in the Access Wireless online store. To determine if you qualify for a replacement, please call their Customer Care.
Access Wireless Free Phone Other Things You Need To Knew
Can I bring my own phone to Access Wireless?
Yes, you can. Access Wireless offers the option to bring your own phone, however, the phones must be unlocked, GSM 4G LTE compatible, and have a qualified Access Wireless SIM card. To make sure your phone is compatible with Access Wireless, visit https://www.accesswireless.com/shop-phones/eligible_phones and make sure to buy or get their SIM card.
Is Access Wireless GSM or CDMA?
Access Wireless has recently upgraded their network to GSM 4G LTE and their mobile devices use GSM technology, therefore only GSM phones will work with Access Wireless.
How good is Access Wireless free phone service?
Access Wireless offers one of the best free phone services in the country and is regarded by many as one of the best Lifeline providers in the country. You can find out more about how good Access Wireless service is in the 'Why choose Access Wireless?' section above.
How long does Access Wireless take to send a free phone?
Once your application has been approved, Access Wireless will do its best to ship out the free phone as soon as possible. You can expect to receive it in a week or two via US registered mail.
Is Access Wireless phone compatible with other carriers?
An unlocked Access Wireless phone should theoretically work with other carriers that use GSM technology (such as AT&T and T-Mobile). However, Access Wireless devices may not be compatible with other carriers' networks due to the use of different frequencies and technologies to provide wireless network access.
What network does Access Wireless use?
Access Wireless is an MVNO that doesn't have its own network. Instead, the company uses Sprit network, which is now a part of the new T-Mobile.
Can I buy an Access Wireless phone and SIM elsewhere?
You can buy an Access Wireless phone and SIM card online on their official website or in-store at any of their participating retailers, including Kroger, Family Dollar, and Speedway.
Can I upgrade my Access Wireless free phone without cost?
Probably not. Phone upgrades, as well as convenience payment and changing your phone number, may be subject to a charge. You may get a discount on the upgrade phone, however, unlike the originally provided free phone, the new one isn't free of charge.