Safelink is one of TracFone's companies that solely focuses on providing services in the form of free monthly minutes, texts, and data to those eligible for the Lifeline Assistance. The most common and probably the best way to get your Safelink plan is by visiting their site and applying online.
However, there are still many people, especially older citizens, who prefer to sort this kind of affairs in person. If you are one of those, you will be pleased to hear that Walmart offers that option, however, you should be aware, that Walmart also prefers you to visit their website and order your new phone online.
To make things clear, Safelink Wireless and Walmart's Family Mobile are two separate things. Yet, they have set in place a special collaboration, that lets those eligible for Lifeline Assistance support enjoy additional benefits from Walmart's Family Mobile. So basically, as a Lifeline eligible client, you can choose between the two but more on that below.
Safelink Compatible Phones At Walmart
Safelink accepts a wide range of phones that will work with their network. Here is Safelink's general phone compatibility guideline:
Cell phones from nearly every manufacturer will work on their network as long as they use a SIM card. You must have a compatible or Unlocked GSM Phone to participate in the SafeLink Keep Your Own Smartphone plan. If you have a compatible phone and you qualify for Safelink Service they will mail you a free SIM Kit, so you could use your current phone to receive the Lifeline discount.
BlackBerry phones and older Sidekick phones will not work or may have limited functionality with SafeLink service. SafeLink cannot guarantee all of a phone's functions–such as picture messaging, web usage, and other phone-specific applications–will be compatible with SafeLink service.
GENERAL criteria for your phone to work with SafeLink:

Your phone requires a SIM card. SafeLink has traditional, Micro, and Nano-SIM cards. Micro and Nano-SIM cards are smaller than traditional SIM cards and are typically found in newer phones and various iPhone models.
You have an unlocked phone. If your phone says, "Restricted," "Contact Service Provider," or doesn't allow you to make calls or access your phone book, the phone is most likely locked. Contact your previous carrier to unlock your phone.
You have an AT&T GSM, T-Mobile GSM, Sprint CDMA, Verizon CDMA, U.S. Cellular CDMA or GoSmart Mobile phone.
10 Best Safelink Phones At Walmart
Walmart offers a wide range of UNLOCKED phones (make sure that the phones you purchase are unlocked), which will all work with Safelink or Walmart's Family Mobile Service Plans with an additional $10 discount offered by Safelink collaboration. Herein we will present you with 10 mobile phones that we fill are the best choice right now. They can all be purchased online at Walmart.com and some models are also available for in-store purchases. Check out more safelink compatible phones
BLU C6 (C031P) – HIGHLY AFFORDABLE
BLU C6 runs on a 1.3GHz Quad-Core Processor paired with 1GB of RAM. It provides an outstanding visual experience on its 5.5-inch HD Display. With 720 x 1280 resolution and 267ppi, the C6 is nothing short of a true theatrical experience. Every time you view your favorite movies or play your favorite games you will be astonished at the visual quality. With Dual Rear Cameras, the C6 is equipped with both 8MP + 2MP Cameras to assure every picture has enhanced sharpness and clarity. This entry-level smartphone is a great choice for those who don't want to spend a fortune on a smartphone.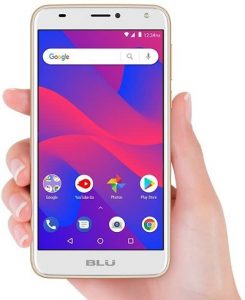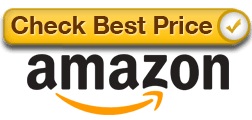 Basic Specifications:
Memory Capacity: 16GB
Screen Size: 5.5"
Dimensions (L x W x H): 5.99 x 3.06 x 0.37 Inches
Camera: 12 + 2 MP (rear); 5MP (front)
Weight: 167g
RAM: 1GB
Main Pros:
+ Affordable
+ Solid camera for an entry-level smartphone
Main Cons:
– Rather thick body
Moto G7
Moto G7 comes with a large 6.2″ Full HD+ Max Vision display, a Qualcomm® Snapdragon octa-core processor with faster performance, an all-day battery with TurboPower, contoured Corning® Gorilla® Glass and a water-repellent design. It also packs a 12 MP dual-camera system and a creative photo software that enables you to make lasting high-quality memories.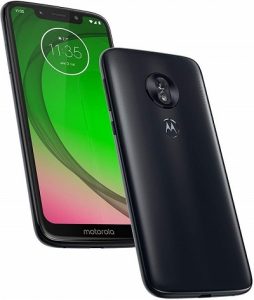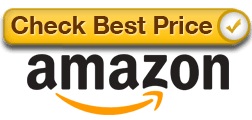 Basic Specifications:
Memory Capacity: 64GB
Screen Size: 6.2"
Dimensions (L x W x H): 6.18 x 0.31 x 6.07 Inches
Camera: 12 + 5 MP (rear); 8MP (front)
Weight: 172g
RAM: 4GB
Main Pros:
+ Large display
+ Durable build
+ Great performance
Main Cons:
– No NFC on US version
– Battery life could be better
Samsung Galaxy A20s
Samsung Galaxy A20s comes with a huge 6.5-inch Infinity V display, which stretches from edge to edge, taking your everyday experiences from good to amazing. Its triple camera makes your moments feel special with the 13MP, 5MP Depth Camera, and 8MP Ultra Wide Camera. Galaxy A20s also packs an 8MP front camera, which makes your selfies look more stunning, and with Live focus, you get a gentle background blur that makes your personality the star of the picture. A powerful Octa-core processor and 3GB/4GB of RAM handle your graphics-heavy games and live streams at rapid speeds. With 32/64GB of internal memory and up to 512GB of external storage, you have plenty of room to stream, download, and post.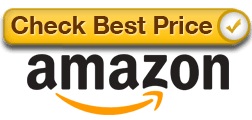 Basic Specifications:
Memory Capacity: 32/64GB
Screen Size: 6.5"
Dimensions (L x W x H): 6.24 x 2.94 x 0.31 Inches
Camera: 13 + 8 + 5 MP (rear); 8MP (front)
Weight: 183g
RAM: 3/4GB
Main Pros:
+ Large display
+ Thin
+ High Performing Triple camera
Main Cons:
– On a heavy side
– No optical image stabilization
Google Pixel 3
Google Pixel 3 has an amazing camera, which may not sound like something special looking at raw specs (12.2MP rear camera with a single lens and an f/1.8 aperture), however, this is enhanced by machine-learning software, Google's secret sauce to making your photos better. The phone design doesn't stand out, and the battery life will be underwhelming for power users, but Google does pack in a 5.5-inch screen and dual front-facing speakers into a one-hand-friendly phone. It's probably Google's best phone in a smaller size.
Basic Specifications:
Memory Capacity: 64/128GB
Screen Size: 5.5"
Dimensions (L x W x H): 5.73 x 2.69 x 0.31 Inches
Camera: Dual 12MP (rear); Dual 8MP (front)
Weight: 148g
RAM: 4GB
Main Pros:
+ Excellent photo capabilities
+ Loud stereo speakers
Main Cons:
– Battery life could be better
– Memory is not expendable
– No headphone jack
Samsung Galaxy A50
Samsung Galaxy A50 is equipped with a 6.4-inch Full HD+ display, which provides crisp, detailed visuals and accurate touch operations, while the 64GB of storage offers plenty of space for your applications and media files. This Samsung Galaxy A50 smartphone has 4/6GB of RAM for working with multiple windows simultaneously smoothly, and the 4000 mAh battery offers up to 14 hours of internet usage time.
Basic Specifications:
Memory Capacity: 64/128GB
Screen Size: 5.5"
Dimensions (L x W x H): 6.24 x 2.94 x 0.30 Inches
Camera: Triple 25+8+5MP (rear); 25MP (front)
Weight: 166g
RAM: 4/6GB
Main Pros:
+ Excellent photo capabilities
+ Practical in-screen fingerprint reader
+ Long-lasting battery
Main Cons:
– Video resolution is limited to 1080p
– Can be buggy at times
– Speakers could perform better
ROKiT iO Pro 3D
ROKiT iO Pro 3D is a very solid mid-range smartphone. The fact that it is not such a well-known brand makes it very affordable. Walmart currently has it at a 50% discount. ROKiT iO Pro 3D packs full HD+ 6" display, dual rear camera, 64GB storage, fingerprint sensor and more. This smartphone has more than enough to meet the needs of even more advanced users. It enables you to multitask and even play more demanding games.
Basic Specifications:
Memory Capacity: 64GB
Screen Size: 5.99"
Dimensions (L x W x H): 6.24 x 2.94 x 0.30 Inches
Camera: Dual 13+2MP (rear); 8MP (front)
Weight: 172g
RAM: 4GB
Main Pros:
+ Solid battery life
+ Comes with a hard case
Main Cons:
– 3D display can be very difficult to look at
– 3D display can make normal use harder
Xiaomi Redmi Note 8
Xiaomi Redmi Note 8 is another highly affordable large and high performing smartphone. It comes with high capabilities, such as 6.3" FHD+ display, dual SIM, 4GB of RAM, 64GB of storage, and more. It has the latest quarto-set rear camera, which offers amazing photos. On top of that, it comes with an advanced selfie camera that has 13MP. Xiaomi Redmi Note 8 will let you do basically all the tasks in one place; watch your favorite videos, write emails, draw, edit photos, etc.
Basic Specifications:
Memory Capacity: 32/64/128GB
Screen Size: 6.3"
Dimensions (L x W x H): 6.23 x 2.96 x 0.33 Inches
Camera: Quatro 48+8+2+2MP (rear); 13MP (front)
Weight: 190g
RAM: 3/4/6GB
Main Pros:
+ MicroSD card slot
+ Dual SIM
+ High-quality IPS panel
Main Cons:
– On a heavy side
– Performance could be better
– Video quality could be better
iPhone 6
iPhone 6 is larger and dramatically thinner compared to all of its predecessors. More powerful, but remarkably power efficient. It comes with a smooth metal surface that seamlessly meets our most advanced Multi-Touch display. It marked a new generation of iPhones that were better by all measures. The iPhone shines through 6 Retina HD Displays at 4.7 inches. It has the A8 chip with a 64-bit architecture processor, which was impressive at the time of initial release.
Basic Specifications:
Memory Capacity: 16/32/64/128GB
Screen Size: 4.7"
Dimensions (L x W x H): 5.44 x 2.64 x 0.27 Inches
Camera: 8MP (rear); 1.2MP (front)
Weight: 129g
RAM: 1GB
Main Pros:
+ Great screen
+ Good universal camera
+ Very lightweight
Main Cons:
– Battery life could be better
– A rather outdated model
iPhone 7 Plus
iPhone 7 Plus is a very good option at this point. It provides you with an impressive iPhone, yet at way more affordable prices since there are several newer models on the market. You can save even further by purchasing a refurbished one. iPhone 7 Plus packs impressive capabilities, including aluminum frame and back, quad-core, and a very powerful camera. A feature that often proves to be extremely handy is its waterproof capabilities. One of its awesome advantages is its portrait photo option.
Basic Specifications:
Memory Capacity: 32/64/128GB
Screen Size: 5.5"
Dimensions (L x W x H): 6.23 x 3.07 x 0.29 Inches
Camera: dual 12 + 12MP (rear); 7MP (front)
Weight: 188g
RAM: 3GB
Main Pros:
+ Powerful considering it is far from being the latest model
+ Very good camera
+ Solid battery life
Main Cons:
– On a heavy side
– No headphone jacks
iPhone 8
iPhone 8 introduced an all-new glass design. At the time of release, it packed the world's most popular camera and the most powerful and smartest chip ever in a smartphone. It also has a wireless charging that's truly effortless. iPhone 8 is still a very impressive piece of technology. It packs a 4.7-inch (diagonal) widescreen LCD Multi-Touch display with IPS technology and 1334 x 750-pixel resolution.
A11 Bionic chip with 64-bit architecture, Neural engine, Embedded M11 motion coprocessor
12MP Camera, 7MP FaceTime HD Camera
64GB internal storage (expandable with iCloud)
Basic Specifications:
Memory Capacity: 64/256GB
Screen Size: 4.7"
Dimensions (L x W x H): 5.45 x 2.65 x 0.29 Inches
Camera: dual 12 (rear); 7MP (front)
Weight: 148g
RAM: 2GB
Main Pros:
+ Useful wireless charging
+ Glass rear creates a nice touch
+ Great point-and-shoot camera
Main Cons:
– Not a lot of upgrade over iPhone 7
– Battery life could be better
NOTE: Walmart's online store also offers a lot of refurbished smartphones, which is a great option to save a noticeable amount of money and get your hands on a high-performing device.
What Is The Return Policy At Walmart?
Returns are available for nearly everything Walmart sells and phones are no exception. They recommend keeping track of all manufacturer packaging and your receipt for a minimum of 90 days after purchase.
ONLINE PURCHASE (at Walmart.com):
Items sold and shipped by Walmart can be returned or replaced, when available, by mail within 90 days receipt unless otherwise noted in our Return Exceptions by Department.
Items can only be returned to a store! Walmart currently cannot process replacements otherwise than in local stores even if the item is available; they instruct you to return an item to a local store for a refund and purchase separately. check out safelink phones replacements
Walmart Return Policy Without Receipt
Walmart does not require a receipt to facilitate ALL types of returns, however, electronics (which includes phones) do require a receipt. Without a receipt, it will be very difficult to replace your phone. Purchase online is a good solution because your receipt will be stored in your email inbox.
In case of an on-site purchase, you can always visit a local store and ask them kindly to check their system. In which case it improves your chances if you know the date of purchase.
NOTE: Walmart's no receipt policy applies to items returned in a store only and there's a cap. You can make up to three returns without a receipt, within 45 days.
Walmart Return Denied
If your return is denied, there is very little you can do. You can ask to speak with a local manager and try your luck there.
To avoid your return being denied make sure to store your receipt and be aware of their return policy. This can be anywhere between 14 and 90 days.
Returning Stolen Items To Walmart
There are people stealing items from one local Walmart and then returning them in exchange for credit at another store. This is a criminal act and we just want to warn you that these actions can result in high fines or even in jail time.
What Is The Difference Between Safelink Phones At Walmart And Other Sites?
Safelink Wireless provides its clients (which must all be Lifeline Assistance support eligible) with a free monthly plan, which (in most ZIP code areas) includes 350 free minutes, unlimited texting and 3GB of data each month. In some states or ZIP code areas, they even offer clients FREE cell phones, however, in most areas they focus on Keep/Bring Your Own Phone option. This enables you to bring basically any unlocked device and use it with their free plan.
Knowing the above, the term 'Safelink phone' can either refer to a phone received from Safelink for free or any other phone that is then used with the Safelink plan.
But Walmart teamed up with Safelink to offer those eligible for Lifeline assistance additionally discounted UNLIMITED plans.
So basically, all phones purchased anywhere (if unlocked or otherwise compatible with Safelink) can be used with Safelink's FREE plan.
However, at Walmart, you can now get UNLIMITED plans at an additional $10 discount. These are so-called Walmart Family Mobile service plans that are now additionally discounted for Lifeline eligible households. At Walmart, you can even get a free phone as well.
This special Family Mobile offer is not available at any other site (Amazon, eBay, etc.)
To sum things up, as a Lifeline eligible household or individual, you must decide whether you want a phone that you will use with a Safelink FREE plan or with Walmart's Family Mobile (powered by T-Mobile). Both of these have a Bring Your Own Phone option, which means that all cell phones purchased at Walmart should be compatible with either option. Moreover, they both give the option of getting a free phone (applicable only in certain areas).
What Should You Look For When Buying A Safelink Phone At Walmart?
The most important thing to look for in a phone to be used with the Safelink is for it to be unlocked. All other characteristics presented below are a second step and those preferences will deeply depend on your budget and needs.
Price
Keep in mind that the phone's main purpose is still the ability to call and send texts, which is something even the cheapest models have covered. Anything more than that will typically cost more. Make sure to stay within your budget limitations.
To save extra and get a better device at a lower price you may consider refurbished devices. Those are available in a quite extensive number on Walmart.com online store.
Battery/power backup
We all want our batteries to last as long as possible, however, in reality, you can charge your phone every night with ease. So as long as the battery capacity can last you through the day, you are good.
It is also great to have a fast-charge and wireless charging options but those are luxurious features that we can live without.
Camera
To be 100% honest, the camera quality has reached a level that is more than enough for most users years ago. So unless you are an enthusiast or professional photographer, basically all midrange or above smartphones will cover your needs and enable you to take memorable photos.
The latest smartphones do enable you amazing photo-taking at low-light conditions, which is where most older and low-range models fall way behind.
Speakers
If you plan on using your phone to listen to the music and videos without the headset, then this is an important feature, however, in reality, most users use headphones for the multimedia experience anyway.
Storage
If you plan to be taking a lot of photos and videos, you must aim for a phone that has at least 16GB. Keep in mind that internal storage can often be complemented by an external mini or micro SD card.
If you can't afford large enough storage, use your computer and transfer files on it regularly. This will free up your phone's storage.
Design
Many people don't care at all how their phone looks but at the same time many do. We all have different tastes and if you are one of those who cares about how your phone looks, make sure to go with the one that you like.
Generally, most people prefer phones that they can manage with one hand and that are as slim as possible so that they fit various pockets well.
Charging time
If you can afford models that have fast charging, it can be a very useful feature, especially in times when you run out of battery during the day. However, as long as your phone can carry you for about 16h, you can live without that feature. Every phone will fully charge during night time.
FAQs
Is Walmart a good place to buy a Safelink phone?
Walmart offers a wide range of unlocked phones, which makes it a good choice to buy a phone and use it with the Safelink. Moreover, it is without a doubt a good place to purchase phones to be used with Walmart's unlimited Family Mobile Service Plans.
Can Walmart upgrade my Safelink phone?
Safelink phones can be upgraded anywhere. As long as you upgrade (purchase) an unlocked device, you will be able to use it with Safelink's SIM card.
Does Walmart sell SIM cards in-store?
By far the widest selection is on Walmart's online store, however, there are SIM cards also available in local stores.
Can you buy a phone from Walmart and put your SIM card in it?
Yes. As long as the SIM card that you use is compatible with the phone you purchased. To stay on the safe side, purchase an UNLOCKED phone.
Does Walmart give you money for old phones?
Walmart does offer a trade-in option. This means that you can exchange a wide range of phones. However, they don't give you cash, you will be given a gift card or a credit, which you can spend in Walmart local stores or online.
Which carrier phones does Walmart offer?
AT&T, Straight Talk, Total Wireless, Verizon, Walmart Family Mobile, Boost Mobile, Cricket Wireless, Tracfone, U.S. Cellular, Net10 Wireless, Lycamobile, and Simple Mobile.
How does buying a phone at Walmart work?
By far the widest selection of phones is available at Walmart's online store, where you select a phone and complete the purchase by entering a payment method and a delivery address. You can also buy a phone in a local store, however, the availability may be limited.
Moreover, you can select your phone online and have it delivered to a local Walmart store, where you can make the actual purchase.