Things To Know Before Switching To Cricket Wireless
Cricket Wireless is an American prepaid wireless service provider. The company was founded in 1999 by Leap Wireless and in 2014 it was acquired by AT&T. They provide affordable mobile and wireless services to over 10 million subscribers in the U.S. While the company's plan rates aren't always the lowest in the market, their frequent limited-time deals on both plans and devices are a huge selling point and genuinely hard to beat.
As there are so many excellent prepaid wireless service providers in the country, the question is – why should you choose Cricket Wireless? Let's review some of Cricket Wireless' biggest advantages and selling points.
1. Plans and pricing
Cricket Wireless plans depend on the number of lines you need. You can choose from 1 to up to 5 lines. In case you choose a single line, the provider offers four main plans. Two of them are unlimited, and the other two are fixed-data plans.
The $30 a month plan comes with 2 GB of high-speed data, unlimited talk, SMS, and MMS. The second fixed-data plan costs $40 a month ($35 with AutoPay) and offers 10 GB of high-speed data, unlimited talk, SMS, and MMS.
One Unlimited plan costs $55 a month ($50 with AutoPay) and it comes with unlimited high-speed data, unlimited talk, SMS, and MMS, plus some other amazing features. The $60 ($55 with AutoPay) a month Unlimited plan, on the other hand, offers unlimited high-speed data, unlimited SMS, MMS, 15 GB of mobile hotspot, 150 GB of cloud storage, and much more.
One of their most popular promotion plans is the four-line unlimited plan for only $100 a month.
You can read more about the company's plans at cricketwireless.com/cell-phone-plans.
2. Additional features
While Cricket Wireless may have rather simple plans, they offer some amazing additional features. For example, in August 2020 they offered a 30-day free trial of HBO Max for a limited amount of time. Not only do the features depend on the time, but they also depend on the plan. The $60 unlimited plan offers 15 GB of mobile hotspot, while both unlimited plans offer SD quality video streaming, usage in Mexico and Canada, and unlimited texting from the U.S. to 37 countries.
3. Network coverage
As of August 2020, Cricket Wireless is on a 5G nationwide network. Because the company is owned by AT&T they use their network with nationwide coverage, however, roaming coverage may be different in some areas. Note that the data may slow down in times of congestion. You can see Cricket Wireless' coverage map at cricketwireless.com/map.html.
4. Phone selection
Cricket Wireless offers a wide selection of mobile devices ranging from regular phones with simple features to the newest and most advanced smartphones. At Cricket Wireless you will surely find a device that will fit both your needs and your budget. They also offer a phone payment plan through Progressive Leasing, even though the devices are generally pretty affordable. New customers may even receive a free smartphone when switching to Cricket Wireless. You can check out the carrier's phone selection at cricketwireless.com/cell-phones/smartphones.
In addition, Cricket Wireless also allows its customers to bring their own devices. The device must be unlocked and compatible. You can check your phone's compatibility at cricketwireless.com/cell-phones/bring-your-phone. In the second step, you will be required to select your phone type and enter your device ID number.
5. Customer service
In comparison to other prepaid competitors, Cricket Wireless offers quite a lot of customer service options. First of all, the company has many retail stores across the U.S. where you can get help with your service. They are also available by phone at 1-800-CRICKET (274-2538) or 611 from your Cricket device Monday – Saturday from 9 am to 9 pm ET and on Sundays from 10 am to 9 pm ET. Additionally, you can find the answers to the most common questions at cricketwireless.com/contactus.
What Are Some Benefits Of Switching To Cricket
While Cricket Wireless's existing customers may enjoy the company's affordable plans, great and low-cost smartphones, a reliable network, fast download/upload speeds, and much more, its new customers are the ones that experience the most notable perks. Indeed, switching to Cricket Wireless comes with a long list of amazing benefits, including:
You can choose affordable plans with no contracts.
You can keep your current number regardless of whether you bring your own phone or buy a new one.
You can experience free next business day shipping, which is especially important when you order a phone or SIM card and can't wait to get started.
You can enjoy all-in pricing with no overages or additional fees.
You can get a $5 a month discount for using AutoPay.
You can receive $25 in credits if you refer a friend (the friend gets the same benefit).
Most importantly, when you switch to Cricket Wireless you can receive a free phone. You can read more in the 'How Do I Get A Free Phone When I Switch To Cricket Wireless' section.
What You'll Need Before Switching To Cricket Wireless
Before you can switch to Cricket Wireless you will need to prepare some information and meet some requirements. Make sure you have the following.
An unlocked and compatible GSM mobile device that will work on Cricket's network.
Your personal information (name, date of birth, address, the last four digits of your Social Security number, etc.).
Your IMEI number to check your device's compatibility and for the carrier to accept it onto their network.
Your current wireless account info. You will have to provide your account number, password or PIN, and billing ZIP code.
Also, make sure not to cancel your current wireless service before switching, as Cricket Wireless needs your phone number to remain active if you wish to bring it with you to Cricket Wireless.
In case you also need information Government Free Phone
Which Phones Do I Get For Free When I Switch To Cricket Wireless?
Switching to Cricket Wireless comes with a huge benefit – you can receive a free phone.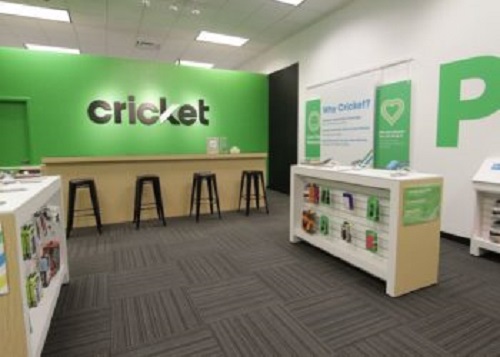 Currently, Cricket Wireless offers its new customers three amazing smartphone models completely free of charge. A new customer can either receive:
LG Fortune 3
Samsung Galaxy A01
or Nokia C2 Tava
To receive one of these smartphones you must:
Bring your own number
Port-in and activate a new line on min. $55 a month voice-and-data plan.
Keep in mind that in the first month a service charge and tax may apply. It excludes AT&T ports. An activation fee (up to $25 a line in-store) and additional one-time fees (e.g. $4 customer assistance fee) may apply. In case you decide to return the device, a $25 return fee may apply.
If you wish to switch to Cricket Wireless and if you meet the requirements above, you can visit cricketwireless.com/current-phone-and-plan-deals/android, choose the device you wish to receive, press 'Add to Cart' and simply follow the prompts to place the order.
How To Switch To Cricket Wireless
In this chapter, we will review the fast and simple process of switching to Cricket Wireless. The entire process can be completed online from the comfort of your own home in a matter of minutes. The process may vary slightly depending on whether you wish to purchase a Cricket Wireless device or bring your own phone.
Step 1: Choose a device
First, you must decide if you will purchase a new device or bring your own device.
If you wish to purchase a new Cricket Wireless device, visit cricketwireless.com/current-phone-and-plan-deals/android, review the best deals (including the free ones), and opt for a device that best fits your needs. Press 'Add to Cart' and follow the prompts to successfully place the order.
In case you want to bring your own device, you must visit cricketwireless.com/cell-phones/bring-your-phone, unlock your device (if you haven't done so already), and check your phone's compatibility. You can check the compatibility by selecting the type of phone you have and entering your device ID number (IMEI). You can find your IMEI number by dialing *#06* on your phone or by searching the phone's Settings menu. The phone must be unlocked and able to work on GSM networks.
Step 2: Pick a Cricket Plan
Once you either choose your new device or make sure the one you are planning to bring to the network is compatible, you can pick a Cricket plan that best fits your data needs and budget. Cricket's plans start at $30 a month and they all come with unlimited talk and text. If you wish to receive the free phone you must either choose the $55 unlimited plan or the $60 unlimited plan, as the two fixed-data plans don't qualify. By choosing a plan you will also receive a SIM card, which you will need to use Cricket's services.
While picking a plan, you can also add phone insurance, mobile hotspot, extra data, and more. Both the compatibility check and the phone shopping step will automatically give you the option to choose a plan.
Step 3: Transfer or choose a number
Here, you will have to decide whether to bring your current phone number or to get a new number. Remember, if you wish to receive a free phone, you must bring your own number. To bring your own number, you will have to provide some information, including your account number with your current carrier, your password or PIN, your billing ZIP code, and the last four digits of your Social Security number.
Again, regardless of which option you chose in step 1 (to buy a new device or to bring an old one), you will automatically get the option to pick whether to bring a phone number or to get a new one, to provide the necessary information, and to begin the transfer process.
Step 4: Activate your Cricket service
Once you have selected a device, a plan, and a number, Cricket Wireless will contact your current carrier to start the switching process. Your current phone and service will work right until you activate your Cricket service. As soon as you activate your new service and make sure that everything is working well, you can cancel your account with your previous carrier.
To find out exactly how to activate your Cricket service, check out the next chapter.
Read one of our past articles How to Get Absolutely Free Cell Phones Without Contract
How To Activate A Cricket Cell Phone After Switching
Once you have completed all the steps above, you will receive either your new phone and SIM card or just the SIM card (if you decided to keep your current phone) in a matter of days.
When you do, you can start your activation process.
Step 1: Visit cricketwireless.com/activate.html# and press 'Get Started'.
Step 2: Choose your type of device (Apple, Android or others, Both/Multiple).
Step 3: Make sure your device is off. Insert your Cricket WIreless SIM card into the device. Turn the device back on. Once you do so, press 'I'm Ready' on Cricket's activation website.
Step 4: On the website, choose whether you have purchased your device or SIM card at Cricket or Another Retailer. As we have purchased the phone/SIM card at Cricket's online store, you can choose 'Cricket'. Press 'Continue'.
Step 5: Answer the next question online: 'Are you a new customer or do you already have Cricket service'. If you are a new customer, press 'New Customer' and press 'Continue'.
Step 6: Enter your order number (located in your confirmation email or on your packing slip) and your Cricket phone number in the provided boxes. Press 'Submit'.
Step 7: Your Cricket service should now be activated. Take your phone and try to make a phone call or send a text message. If everything works properly, you can cancel your old service.
In case the activation process wasn't successful, you can visit cricketwireless.com/support/phone-troubleshooting, choose your phone's manufacturer and follow their troubleshooting instructions. You can also call their customer service at 1-800-CRICKET (274-2538).
Note that you may experience 'mixed service' for a short while after activating your new phone (receive calls on both your old and new device). Once your number gets completely transferred, this will stop.
Can I Get Cricket Wireless Discounted Lifeline Cell Phones?
While Cricket Wireless doesn't offer free government-funded Lifeline cell phones and service, the provider does offer a considerable Lifeline discount on your phone service in 28 states and Washington DC. You can get a Lifeline service discount in Arizona, Arkansas, California, Colorado, Georgia, Idaho, Illinois, Indiana, Kansas, Kentucky, Maryland, Missouri, Nebraska, Nevada, New Mexico, New York, North Carolina, Oklahoma, Ohio, Oregon, Pennsylvania, South Carolina, Tennessee, Texas, Utah, Virginia, Washington, Wisconsin, and Washington DC. The discount doesn't apply for purchasing devices.
Cricket Wireless doesn't have a specific Lifeline plan. Instead, customers can enjoy the discount on any plan they choose. Depending on the state, the company provides a $10 to $13 (in Oklahoma up to $35) a month discount on all Lifeline Assistance plans. The regular discount offered by the government is $9.25 per month, the rest is courtesy of Cricket Wireless.
To qualify for the Lifeline service discount, you must be below the federal poverty line or participate in a government aid program, such as Medicaid, Food Stamps, School Lunch, Energy Assistance, etc.
As the company's Lifeline options may change and depend on your location, make sure to contact Cricket's customer service to learn more.
Do you want to learn more about Free Government Cell Phone Companies With Plans
What Other Phones Are Compatible With Cricket Wireless?
All unlocked GSM devices should be compatible with Cricket Wireless network and services. As the provider uses AT&T's network, it's best to bring an unlocked AT&T GSM mobile phone to Cricket Wireless. GSM Mobile device purchased at any of AT&T's MVNOs (e.g. FreeUP Mobile, Good2Go Mobile, H2O Wireless, etc.) should also work.
Some of the phones that should work at Cricket Wireless include:
Alcatel Apprise
Alcatel Insight
Alcatel ONYX
BLU V5
CellAllure – Fashion C
Google Pixel 4
iPhone 11
iPhone 12 (mini, Pro, Pro Max)
iPhone 8
iPhone SE
iPhone X
iPhone XR
LG G8X ThinQ Dual Screen
LG Harmony 4
LG K30
LG K40
LG K92 5G
LG Stylo 6
Motorola moto edge 5G
Motorola moto G fast
Motorola moto G play
Motorola moto G power
Motorola moto G Stylus
Motorola One 5G
Motorola One 5G Ace
Nokia C5 Endi
OnePlus – 9 Pro
OnePlus – Nord N10 5G
Samsung Galaxy A11
Samsung Galaxy A12
Samsung Galaxy A32 5G
Samsung Galaxy A42 5G
Samsung Galaxy A51 5G
Samsung Galaxy A52 5G
Samsung Galaxy A71 5G
Samsung Galaxy Note10
Samsung Galaxy Note20 Ultra 5G
Samsung Galaxy S10
Samsung Galaxy S10e
Samsung Galaxy S10+
Samsung Galaxy S20 FE 5G
Samsung Galaxy Z Flip
TCL – 10 Pro
If you already have a device that you wish to bring to Cricket Wireless, you can make sure it is compatible with the company's services at cricketwireless.com/cell-phones/bring-your-phone.
FAQ
How Good Is Cricket Wireless Coverage?
Cricket Wireless uses AT&T's reliable, fast, nationwide 4G LTE and 5G network. It is available in all states and covers 99% of the population. To make sure that Cricket's network is available in your area, go to cricketwireless.com/map.html and enter your address or ZIP code in the provided box.
What Is 'Switch To Cricket Online Get A $50 Account Credit'?
In October 2020, Cricket Wireless offered a special deal for their customers. They offered a free iPhone 7, a new iPhone 8 for just $49.99, and iPhone SE for $249.99. They also offered a $50 account credit to those who port into an unlimited plan. The switcher account credit was only available online and until 11/5/2020. The deal isn't available anymore.
What Network Does Cricket Wireless Use?
Cricket Wireless uses AT&T's towers and network.
Where To Buy Cricket Wireless Phone?
You can buy a Cricket Wireless phone in their online store at cricketwireless.com/cell-phones/smartphones, in one of Cricket Wireless stores, or at another retailer, such as Amazon, Wal-Mart, Target, etc.
Can I Transfer Another Phone Service To Cricket Phone?
If you have another service provider's SIM card you may be able to use it with your Cricket phone. As the service isn't connected to the device but the SIM card, this means that you will use another provider's services. However, with your Cricket phone, you can only use the SIM card whose providers allow their customers to bring another carrier's phone. In addition, the service must be GSM-enabled and your Cricket phone must be unlocked.
Can Get a Free iPhone When I Switch To Cricket Wireless?
Cricket Wireless currently offers new customers either a free LG Fortune 3, Samsung Galaxy A01, or Nokia C2 Tava. However, they often update their special deals, and sometime in the future, they may offer free iPhones, as they have already done in the past.
Can I Put My Cricket SIM Card In Another Phone?
Of course, you can. However, the only way the Cricket SIM card will work in another phone is if the phone in question is unlocked, GSM-enabled, and compatible with the network. You can check the device's compatibility at cricketwireless.com/cell-phones/bring-your-phone.