What Do We Mean By T-Mobile Compatible Phones?
Before we can even start going into further details, we must be all on the same page. Thus, you must know what we mean by the 'T-Mobile compatible phone'.
A T-Mobile compatible phone is a mobile device that can operate on the T-Mobile network. That means that you can insert T-Mobile's SIM card in that phone and use all its functions related to being connected to a mobile network; that includes incoming and outgoing calls, texting, MMS-ing, using mobile data, and so on.
There are many options when it comes to T-Mobile Compatible phones. The most obvious way to obtain a T-Mobile compatible phone is by purchasing it at the T-Mobile online store or one of their local stores. That phone will normally be fully compatible with the T-Mobile network.
You can, however, also bring your existing phone or purchase one elsewhere and use it with a T-Mobile SIM card. In this case, you must make sure that the phone you plan on bringing will work with the T-Mobile network. They offer an online tool to check that, however, in general, any unlocked device that required a SIM card to operate will work normally.
Now that you know what a T-Mobile compatible phone is, we can move forward and dig a little deeper. Are you ready?
T-Mobile Compatible Phone list
As you can probably imagine, there are just too many mobile phone models and even brands for us to list them all since every SIM card based, an unlocked phone is potentially compatible with the T-Mobile network. What we have done is, we took a look at T-Mobiles current offer and list all phones that are available there now, which means that they are 100% T-Mobile compatible.
NOTE: The list of T-Mobile compatible phones below are arranged from the most affordable models to the most expensive ones.
Alcatel GO Flip 3
LG Aristo 4+
Motorola Moto E6
T-Mobile Revvlry
LG K40
LG Stylo 5
Samsung Galaxy A10e
Motorola Moto G7 Power
Samsung Galaxy A20
T-Mobile Revvlry+
OnePlus 6T
Apple iPhone SE
Google Pixel 3a
Apple iPhone 7
Apple iPhone 8
OnePlus 7 Pro
Google Pixel 4
OnePlus 7T
Apple iPhone 8 Plus
Samsung Galaxy S10e
Apple iPhone XR
Apple iPhone 11
Apple iPhone XS
Samsung Galaxy S10
LG G8 ThinQ
LG V60 ThinQ 5G
LG V60 ThinQ 5G Dual Screen
OnePlus 7T Pro 5G McLaren
Samsung Galaxy Note10
Samsung Galaxy S20 5G
Apple iPhone 11 Pro
Apple iPhone XS Max
Apple iPhone 11 Pro Max
Samsung Galaxy Note10+
Samsung Galaxy S20+ 5G
Samsung Galaxy Note 10+ 5G
Samsung Galaxy S20 Ultra 5G
T-Mobile Compatible Android Smartphones
Herein, we will take a closer look at 5 of the best T-Mobile compatible Android phones currently available on the market. Of course, they are all available at T-Mobile and as such completely compatible with their network.
Samsung Galaxy S20 Ultra 5G – T-Mobile Compatible
The Samsung Galaxy S20 Ultra 5G is currently the most advanced smartphone on the market. It packs amazing features and supports 5G network, which means, you can transfer data ultra-fast. This advanced piece of machinery that you can store in your pocket (though it must be a large one) packs an incredible 6.9" Infinity-O, Super AMOLED display with 3200 x 1440 pixels, a supreme Quad-camera with 108MP, 48MP, 12Mp, and ToF RF cameras, a 40MP front selfie camera, intelligent 5000mAh battery, and more, all packed in a dust and waterproof IP68-graded housing. This amazing smartphone is powered by Qualcomm Snapdragon 865, operates on Android 10 and has 12GB of RAM. You can see that the Samsung Galaxy S20 Ultra 5G deserves the 'Ultra' title.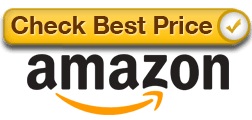 If you want something slightly smaller and just a tiny bit less edgy, you can go with Galaxy S20+ 5G. It is has a 0.2" smaller display and slightly less extreme camera capabilities but still very impressive.
Samsung Galaxy Note 10+ 5G  – T-Mobile Compatible
The Samsung Galaxy Note 10+ 5G falls just slightly behind the above-presented model, however, still offers incredible features and pack supreme capabilities. It comes with one extra feature – the S Pen, which can make multitasking a lot simpler, of course, if you like the fact that you are working with a pen.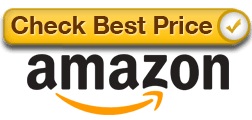 The Samsung Galaxy Note 10+ 5G also offers an extremely large display of 6.8" (QuadHD+). It packs a pro-grade camera, 5G network compatibility, intelligent 4300mAh battery, and massive 12GB of RAM. Its new-generation S Pen offers you to do many actions faster and with extreme ease. This phone lets you replace your laptop as much as possible and get all the things done on the go.
If you are not interested in a superfast 5G network, you have an option of choosing Galaxy Note 10+, which is 4G LTE based.
LG V60 ThinQ™ 5G – T-Mobile Compatible
LG has been falling behind Samsung in the previous years, however, with their V60 ThinQ 5G, they've made a massive step forward. This top-class smartphone offers a large 6.8" FHD+ OLED FullVision display, a triple pro-grade camera with 64MP, 13MP, and ToF, which can capture 8K videos, a 10MP front camera, and a long-lasting 5000mAh battery that can last for 21h of talk and survive on standby for over 24h days. The phone has 8GB of RAM and 128GB of internal memory, which can be expandable up to 2TB.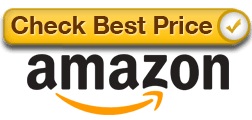 If you would like to double your screen size, you have an option of choosing LG V60 ThinQ™ 5G Dual Screen, which is essentially the same as the LG V60 ThinQ™ 5G packed in a unique case that comes with an additional Screen, which can be extremely useful if you perform a lot of multitasking.
OnePlus 7T Pro 5G McLaren – T-Mobile Compatible
OnePlus may have also been slightly behind the Android leaders, however, their OnePlus 7T Pro 5G McLaren deserves them a spot among the top 5. They have stepped up and deliver an impressive 5G operable phone. These advanced smartphone packs pro-grade triple camera (48MP wide, 16MP ultra-wide, 8MP telephoto), very good 4085mAh battery, 6.67" 90Hz Fluid AMOLED display, in-display fingerprint, face unlock, and much more.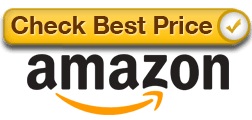 It is powered by Qualcomm Snapdragon 855+, has massive 12GB of RAM, and large 256GB internal storage. It also comes with a Warp Charge 30 Power Adapter, which lets you charge it super-fast. The OnePlus 7T Pro 5G McLaren offers fast and smooth performance without compromise.
Google Pixel 4 – T-Mobile Compatible
This is the only Android smartphone that does not support 5G, however, it deserves a spot among the top 5 since it is produced by the king of Android, Google. As such, Google Pixel 4 always gets the best support, the fastest updates, and makes it an amazing choice for working with all amazing Google apps. It is also smaller than the previous models, yet still large enough for all the tasks that an average user performs. It has a 5.7" FHD+ flexible OLED with 2280 x 1080 pixels, a solid dual rear camera (16MP + 12.2MP), and a very solid battery that supports up to 23.8 hours of talk time. The phone also supports quick gestures, which means that you can get a lot done without even touching it.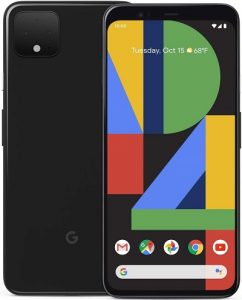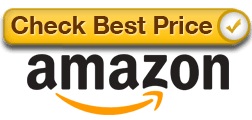 If you are looking for an impressive Android phone that does not pack pro-grade cameras and is not 5G operable, then the Pixel 4 is a great choice.
T-Mobile Compatible iPhones
If you are an iPhone fan, then this section is for you. Currently, Apple hasn't yet released a 5G phone and their current top-performs don't pack such edgy specs as some of the above Android phones, however, they are still extremely powerful and definitely won't disappoint you.
Apple iPhone 11 Pro – T-Mobile Compatible
The iPhone 11 Pro lets you shoot amazing videos and photos with the Ultra Wide, Wide, and Telephoto triple camera set. You can easily capture your best low-light photos with Night mode. Watching HDR movies and shows on the 5.8" Super Retina XDR display—the brightest iPhone display yet is also a great experience. The A13 Bionic chipset offers unprecedented performance for gaming, augmented reality (AR), and photography. It also comes with long-lasting battery life. All in the first iPhone powerful enough to be called Pro. It packs 4GB of RAM, and 64 – 512GB of internal storage.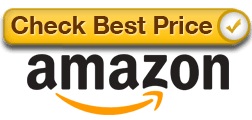 If you would like an even larger display, you have an option of choosing the iPhone 11 Pro Max, which is essentially the same as the iPhone 11 Pro but with the 6.5" display. Both models have the highest dust and waterproof rating (IP68).
Apple iPhone XS Max – T-Mobile Compatible
The iPhone XS Max is no longer a flagship model, however, it is still an impressive smartphone that deserves your attention. iPhone XS Max features a 6.5-inch Super Retina display with custom-built OLED panels for an HDR display that provides amazing color accuracy, true blacks, and remarkable brightness. Advanced Face ID lets you securely unlock your iPhone, log in to apps, and pay with just a glance.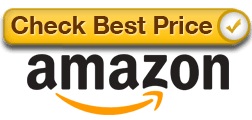 The A12 Bionic chip with Neural Engine uses real-time machine learning to transform the way you experience photos, gaming, augmented reality, and more. An advanced 12MP dual-camera system takes your portraits to the next level with Portrait mode, Portrait Lighting, enhanced bokeh, and all-new Depth Control. It is also dust and water-resistant (IP68 grade). With its powerful battery, it can support up to 25 hours of talk time and its 4GB of RAM ensure that even the most advanced tasks run smoothly.
Apple iPhone 11 – T-Mobile Compatible
Until the release of the iPhone 12, this remains the current Apple's flagship smartphone. And though, it is not as tweaked as its Pro and Pro Max version, it is still a very impressive smartphone. It is available in various colors and three internal memory sizes (64GB, 128GB, or 256GB).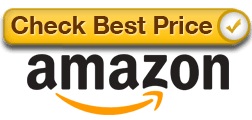 The iPhone 11 packs very powerful dual rear camera (12MP Ultra wide & Wide) that come with an impressive night mode, front 12MP TrueDepth selfie camera, 6.1" Liquid Retina HD display, not-so-impressive battery, face ID, spatial audio, Dolby Atmos, Audio Sharing, Dual SIM with eSIM, wireless charging and much more. With the iPhone 11, you can shoot 4K videos, take beautiful portraits, and sweeping landscapes. It lets you see true-to-life color in your photos, videos, and games on the 6.1-inch Liquid Retina display. You will experience the unprecedented performance with A13 Bionic for gaming, augmented reality (AR), and photography.
T-Mobile Compatible Flip Phones
Since regular phones and flip phones aren't as nearly popular as smartphones, T-Mobile decided to select a single flip phone that they believe is currently the best option and limit their flip phone offer to that model; the Go Flip 3. However, since they offer a solid Bring Your Program, we decide to present you with additional 3 flip phones that offer some great features and are a great choice for seniors and those looking for maximum simplicity. So here is a list of 4 best T-Mobile compatible flip phones:
Alcatel Go Flip 3 – T-Mobile Compatible
The Alcatel GO FLIP™ 3 is a modern flip phone with the essential features of a smartphone and none of the hassle. The 2.8″ display includes an easy-to-use intuitive interface and the large keypad is designed for quick dialing and navigation. Check your email, calendar appointments, and surf the web­–all with fast 4G LTE speeds.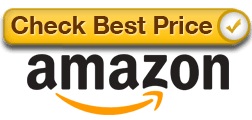 Experience Google Assistant and get things done using just your voice. This flip phone is suitable for seniors as they can easily ignore all the advanced features it offers, however, it is also a great simple and compact choice for those looking for more advanced options.
Alcatel SMARTFLIP – T-Mobile Compatible
The SMARTFLIP is a modern-day flip phone that comes with key Google apps including YouTube, Google Maps, and Google Search. It is also equipped with the Google Assistant that lets you make calls, send texts, or open apps using your voice, which can be super practical.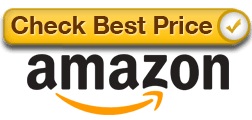 The flip phone features a 2MP camera, which is not very capable but enough to capture some memorable moments, a long-lasting battery, and 4 GB of storage space. In case you need more space for photos or music, you'll be glad to know it is packed with a microSD card slot.
Nokia 2720 – T-Mobile Compatible
The Nokia 2720 flip phone features a slimmer design, a larger display, and it runs a new, better operating system. It is one of the few flip phones available that lets you use apps like Facebook, Google Maps, WhatsApp, and YouTube, which may not be of interest to seniors but it does give them a choice.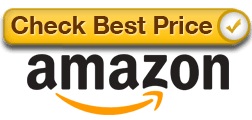 It is also integrated with the Google Assistant for asking questions, and dictating text messages. The device features a dual-SIM option, it is operable on faster LTE speeds, and it can be used as a Wi-Fi hotspot as well. Many reviews praised the phone for its great design, its multiday battery life, and compatibility with essential apps. Some report that it is rather hard to type on and that is not suitable for heavy multitasking.
Kyocera DuraXE LTE – T-Mobile Compatible
If you are in need of a rugged flip phone that can really take a beating, look no further. The DuraXE LTE is waterproof, dustproof, and shockproof and suitable for all who newer want to worry about breaking their phones. It is meanly intended for construction workers, first responders, and military personnel, however, many seniors find it a great choice as it gives them that extra peace of mind.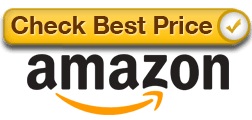 Its dual front-facing speakers are loud enough to comprehend a conversation at a concert, and it's equipped with a microSD card slot for storing all of your favorite songs. Additionally, its integrated camera is capable of shooting 5 MP stills, which can't compare with the latest smartphone cameras but is enough to capture some great moments. It comes with 9 hours of talk time battery and 16 days of standby time.
If you tend to drop your phone or accidentally sit on it, this phone is what you want.
Why And How To Switch From A Different Carrier To T-Mobile?
T-Mobile is one of the leading wireless providers and as such offers great coverage, which alone can be a good enough reason to switch to its services. Moreover, T-Mobile offers one of the best-unlimited plans and the most alluring set of customer perks, including a great program for international travelers. On top of that, they offer a wide selection of phones.
However, probably the most common reason why people decide to switch is to exploit some special deals and offers, which often include a high-discount of up to $700 on the latest smartphones or even a free mid-range smartphone.
You will get to decide if you want to also purchase one of their devices, trade-in your existing phone or will your join through their BYOP program. Besides, you get to decide if you want to use a new phone number that comes with their SIM card or do you want to transfer (port-in) your existing phone number.
Visit their official website and click the "Find a store" button on the right-hand side of the top menu bar or contact their support.
Are T-Mobile Phones Compatible With Other Carriers?
Since CDMA phones started using SIM cards to operate (4G LTE; most phones after 2015), the same phones can be used on both GSM (T- Mobile is GSM-based) and CDMA networks. As such, T-Mobile phones that are 4G LTE operable and unlocked should be compatible with any other carrier that offers the BYOP option. However, the compatibility check must always be performed with every carrier before switching to their services.
What You Should Look at Before Buying a T-Mobile Compatible Phone
If you decide to purchase a phone with T-Mobile directly, you can fully focus on price and specs of the phone, however, if you decide to purchase a phone elsewhere and then bring it over to T-Mobile, you must pay extra attention.
Price
Always consider your budget. The phone is an important device, however, it is not advisable to spend on it more than you can handle. You can also explore monthly installments to break the amount into manageable monthly payments. All latest and best smartphones will cost you more than $600.
Make sure the seller takes returns
Always make sure that the store has some sort of return policy set in place. Generally, you should aim for a minimum of the 14-day return policy. In some cases, you can even get 30 days, which is a period in which you can return your phone if you are not satisfied with it or if there are some issues.
Make sure you get a warranty
Every new or refurbished phone should come with a warranty. For new phones, you want to aim for a 1-year warranty and with refurbished phones for a 90-day warranty.
Buy only from reputable vendors
Straying away from reputable vendors can be risky as such we advise you to stick to reputable ones. Those have a reputation to maintain and have strict policies set in place, including those that protect you as a customer.
How to Unlock T-Mobile Phones
T-Mobile provides you with free unlock codes if you and your phone meet their requirements.
If a device meets the eligibility requirements, contact T‑Mobile Customer Service (call 1-800-T-MOBILE) to request an unlock code, and steps to unlock your device.
Exceptions for Military Personnel and Business and Government Accounts may apply in certain circumstances. Contact T‑Mobile Customer Service for more details.
NOTE: If T-Mobile refuses to unlock your device, you may use third-party unlocking services (many options available online).
T-Mobile Bring Your Own Phone process
The process is very simple and basically consists of two steps:
Check your existing phone's compatibility with T-Mobile (to make sure it is unlocked): this is done online on T-Mobile's official website, hover over the "Phones & devices" top menu item and click the "Bring Your Own Phone" option. Scroll down and enter your phone's IMEI. If compatible, move to the next step.
Get a T-Mobile SIM: purchase it online and call the support to make the necessary arrangement or visit a local store and let them take care of the rest.
T-Mobile Replacement
All phones purchased at T-Mobile come with manufacturers warranties, which ensure you a free repair or a replacement device if a malfunction (not due to your misuse or fault) occurs during the warranty period. You can get additional protection by purchasing Device Protection or even Protection 360.
Every replacement device comes with a six-month warranty or the original manufacturer's warranty, whichever is longer. Replacement devices should match your original device as much as possible, however, they are not necessarily new devices (refurbished ones can be provided as replacements).
If you need to request for a replacement device, contact T-Mobile support and file a claim
Can I Bring an Existing Number to T-Mobile?
Yes. T-Mobile allows you to port in your existing number. Once you switch over they will make the necessary arrangements. However, make sure to tell them that you'd like to keep your number.
Where to Buy a T-Mobile SIM Card?
You can buy a T-Mobile SIM card on T-Mobile online store, at one of their many official stores or at their representatives.
Where to Buy a T-Mobile phone?
T-Mobile Online Store
The best place to buy a T-Mobile phone is their online store, there you have a wide selection of devices. Simply choose the phone you like and complete the purchase. Moreover, if you have any questions or need assistance call their support center and someone will guide you through the process.
T-Mobile Local Stores
If you prefer to do things in person, you can visit any of the T-Mobile local stores. There all phones may not be available but they will help you choose the one you like and then they can order it for you online. This is a recommended method for seniors.
T-Mobile phones at Best Buy
Best Buy is a reputable seller of electronics and as such a good place to buy T-Mobile phones. You can visit their local stores or their online one.https://www.bestbuy.com/site/searchpage.jsp?id=pcat17071&st=t-mobile+phone Though keep in mind that their section of devices may be limited.
T-Mobile phones at Amazon
There almost isn't a thing you couldn't buy on Amazon and naturally, you can find a wide range of T-Mobile compatible phones there, both new ones and refurbished. Amazon can help you find a very affordable device, however, make sure to read all the details and review since not all sellers on Amazon are reputable.
T-Mobile phones at Walmart
Walmart tends to offer quite a selection of T-Mobile compatible phones on their online store. It is very reputable and as such a safe place for your purchase. Similar to Best Buy, their availability may be limited at times.
FAQ
Does T-Mobile provide free phones?
Yes. As part of their special offer for new customers or existing ones that add an additional line, they offer certain smartphones for free, though specific conditions apply.
Can I put my T-Mobile SIM in another phone?
Yes. If that phone is unlocked and compatible with the T-Mobile network.
Can I use a simple mobile phone on T-Mobile?
Yes. As long as it's a SIM card operable phone and compatible with the T-Mobile network (GSM device).
How much does T-Mobile charge to switch phones?
Normally there is no fee, though you must pay $10 for their SIM card to use it on your phone.
Is T-Mobile the same as Simple Mobile?
No. Simple Mobile is a separate mobile provider. However, they are a virtual network operator, which means they don't have their own actual signal towers. They use T-Mobiles network.
Are Sprint and T-Mobile on the same network?
Yes and no. Sprint joined T-Mobile family, this their 5G will be shared, however, their older networks are separated since they were CDMA-based.
What phones will work on T Mobile?
All GSM unlocked phones, and all CDMA unlocked phones that operate on SIM cards (4G LTE network).
Are T-Mobile compatible phones available at Walmart?
Yes. Walmart offers T-Mobile compatible phone among others.
Which phones are compatible with both, Sprint, and T-Mobile?
All unlocked phones operable on 4G LTE are normally compatible with both, Sprint and T-Mobile.
You can read more Metro Pcs by T-Mobile Free Phones With Plan