Qlink wireless is the fastest growing cellphone company that understands the great importance of communication. Consequently, the company works hard to ensure everyone is connected wirelessly. It has the best customer care services. Qlink is one of the most trusted and reliable providers that has collaborated with the government to provide free cell phones to eligible consumers through lifeline.
Additionally, the company provides free call minutes, texts and monthly data. It offers these services in several states like Arizona, Arkansas, Colorado, Georgia, Hawaii, Idaho, Indiana, Iowa, Kansas, Kentucky, Louisiana, Maine, Maryland, Michigan, Minnesota, Missouri, Nevada, Ohio, Oklahoma, Pennsylvania, Puerto Rico, Rhode Island, South Carolina, Texas, Utah, Vermont, Washington, West Virginia, Wisconsin.
Why Would You Choose Qlink Wireless?

There are several lifeline companies in US. Among many, why would you choose Qlink?
Qlink services are cheap with no extra hidden charges. It has cheap discounted plans that are affordable to many.  Additionally, it has completely free plans with zero incurred costs.
It has no renewable contracts. Qlink is contract free. That means consumers can easily retract from their services any time with no fines.
It conducts no credit check on consumers.
It has a national wide coverage. That means it has services in several states across USA.
Are Qlink Provide Free Phones? Services That Qlink Offers
Yes, they are. As stated earlier, Qlink partners with lifeline federal program to provide free cell phones to eligible beneficiaries. This company offers the following services:
Provides Free Call Minutes
Qlink offers free and discounted call minutes to eligible consumers. Eligible members receive 1000 call minutes.  As if that is not enough, the company offers free bonus of 100 call minutes after inviting family members or friends on their services.
It Provides Free Text And Data Services
More to free calls, Qlink provides free text and data services to qualified lifeline beneficiaries.  It provides unlimited texts constantly throughout USA.
Data bundles vary per state and range from 1-2 GB per month. It also offers free 100 MBS on every referred member.
It Provides Free 411 Directories Help Services
This service is meant to help obtain important phone number or address of an individual or business entity.
Provides Free 911 Services
Qlink offers free 911 services to acquire help during emergencies like a fire, accidents, and robbery.
The company provides other services like:
3 way calling.
Call waiting and forwarding.
Caller ID.
Free roaming.
Qlink Lifeline Qualification Requirements
To benefit from Qlink, you have to be an active participant in any federal government assistance program. We have listed some of these programs for you.
Supplemental nutritional assistance program.
Temporary assistance for needy family program.
Medicaid health program.
Low income home energy assistance program.
Supplemental security income.
Children's health insurance program.
How To Prove You Qualify To Benefit From Qlink Lifeline
To benefit from Qlink lifeline services, you have to present evidence of eligibility.
You have to present your bank account details and financial records. This is to prove that you have low income that is equal to or below 135% poverty level.
Present membership certificate from your respective government assistance program.
If you qualify as a senior, present birth certificates to prove your age
How To Apply For Qlink Wireless Free Cellphone
Here is the complete process to follow when applying for Qlink wireless free cell phones.
Visit Qlink offices or official website: In Qlink offices or official website, find out all free phones on offer and select your preferred phone.
Apply for the phone: Enroll to get your application form. Fill the form with correct required details.
Prove eligibility: On your form, attach reliable documents to prove eligibility.
Submit the form: This is the final stage. After proving eligibility, submit your form and wait for the approval.
Rather than the above mentioned ways, you can also submit your qlink phone application form along with relevant documents to Qlink physical address. All residents of Bexar, Wilson, Karnes, Frio, Bandera, Medina, Atascosa and Kerr can send their application through:
Qlink wireless, LLC,
499 E Sheeridan street
Suite 300
Danias, Florida 33004.
You can also call them via Fax: 1-855-837-5465 or Cellphone number: 1-855-754-6543.
What Happens After Submitting The Form?
After submitting, Qlink investigates your documents to prove if you qualify. In most cases, they contact you for an interview. Later, the company takes two to three weeks to process the request and deliver your phone.
Qlink Wireless Plans
Qlink values equality. Spite the fact that services differ from one state to another, this company has equalized plans in nearly all states.
1. It has free lifeline plan with the following services:
| | | | |
| --- | --- | --- | --- |
| Plan name | Texts | Call minutes | Monthly data |
| Free lifeline plan | Unlimited | 1000 call minutes | 1 GB |
2. For discounted calls services, this company has the following plans:
| | | | |
| --- | --- | --- | --- |
| Plans | 1$ per month plan | 5 $ per month plan | 15$ pm plan |
| Call services | Unlimited | 500 mins. | Unlimited mins |
| Duration | 24 hours | 30 days | 30 days |
3. Below are qlink's data top-up plans.
| | |
| --- | --- |
| Plan names | Data |
| 1$ PM plan | 100 MBS |
| 5 $ PM plan | 500MBS |
| 10$ PM plan | 1GB |
| 20$ PM plan | 2 GB |
4. Qlink discounted bundle plans.
| | | | |
| --- | --- | --- | --- |
| Plan names | Data | Texts | Call minutes |
| 2$ PM plan | 100 MBS | Unlimited | Unlimited |
| 5$ PM plan | 500 MBS | Unlimited | Unlimited |
| 10$ PM plan | 1 GB | Unlimited | Unlimited |
| 20$ PM plan | 2 GB | Unlimited | Unlimited |
| 25$ PM plan | 3 GB | Unlimited | Unlimited |
| 30$ PM plan | 4 GB | Unlimited | Unlimited |
If you got friends or relatives outside USA that you need to communicate with,then Qlink got you covered. It has the following international plans;
3 $ rate per minute plan.
5 $ plan for global connect. The plan has unlimited calls for 30 dats.
6 $ for 5 world link plan.
10 $ for 10 world link plan
Best Qlink Cellphones
Qlink allows customers to use their personal phones under BYOP program. It also gives free cell phones to those who can't afford. Below is a list of the best cell phones that are given out by Qlink for free.
1. Motorola Moto E5+ Smartphone
This is one of the best cellphones that Qlink offers to its customers. The phone is designed with a wide raft of breathtaking features. Firstly, it boasts of a 5 MB front camera and 8 MP rear cameras. It also has 4000 MAH battery that enables your phone last for several hours when fully charged.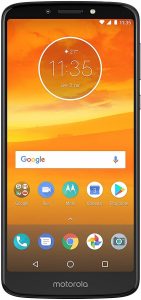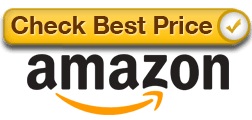 The phone has 5.7 inch display and a scratch resistance screen with a resolution of 720×1440 )pixels. More to that, it operates under the latest android 8.0, has a storage capacity of 16 GB.
2. LG Stylo 4 Smartphone
This is another best Qlink smartphone with amazing features that can never disappoint. For instance, it has 13 MP rear and 5 MP front cameras for high quality images. In addition, it has large internal storage capacity of 32 GB and a memory card slot for external storage purposes.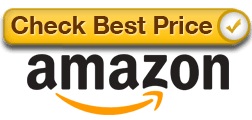 The phone has a display of 6.2 inches and a resolution screen of 1080 ( 2160 ) pixels. It also has ambient, proximity sensors and 3300 MH long lasting battery that goes for long duration without recharging. It operates under 9.0 latest android with 4 G speed internet for faster and convenient browsing.
3. Motorolla Moto G6 Play Smartphone
From the great Motorola Company, this phone is designed with a long life battery of 3000 MAH. It operates under the latest android IOS 8.0 and a 450 CPU snap dragon. It has large display size of 5.7, 4 GB RAM and 64 GB storage capacity.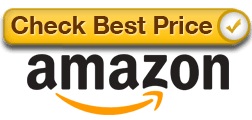 It's known to have the best HD plus screen with a resolution of 1080×2160 pixels which is slightly higher compared to other qlink phones. It has high quality rear camera of 12+5 MPS and a front with 8 MPS.
4. Samsung Galaxy A Smartphone
It is another reliable qlink cellphone with 6.2 inch display and 720 ×520 resolution water proof screen. It operates under 9.0 pie android and a 4 G LTE internet speed of 150 MBPS.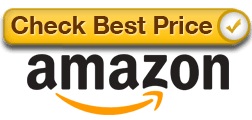 Galaxy A is build with  3400 MAH battery, 13 MP back camera, and 5 MP front cameras. In addition, it has other special features like 'face and lock' security lock, 32 GB internal storage and external storage of 512 GB.
5. Apple iPhone 8
Well known, apple has the best phones. The phone has 4.7 inch display and a strong screen that is iron strengthened. It has amazing RAM and storage that varies. I mean, some models have 2 GB RAM and 64 GB internal storage while other models have 2 GB ram and 256 GB internal storage.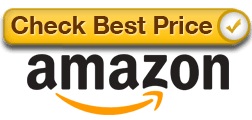 Iphone 8 operates under IOS 11 which can be upgraded to IOS 13.3. Amazing, right?  Moreover, it has 12MP back and 7MP front camera for quality images. It has an inbuilt 182 MAH long life battery.
6. Samsung Galaxy Note 9
Galaxy note 9 has 12 MP back and 8 MP front cameras. It has 4000 MAH battery which charges quit quick. Its storage varies; as some models have 128 GB storage while others have 512 GB storage.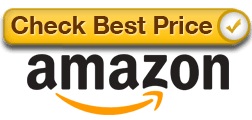 Its RAM also varies since some models have 6 while others have 8 GB RAM. It has 4GB internet capability of 400 MBPS. Its display is huge with a high resolution of 14402×960 pixels screen of 16 million colors.
This model operates under android 8.1 Orio with spectacular audio features firmly fitting music lovers.
Recommended post: Best Free Touch Screen Government Phones
Qlink Bring Your Own Phone Program
Qlink allows consumers to bring their personal phones through a platform known as QLink 'bring your own phone' program. This program has conditions that require your phone to be unlocked and compatible with Qlink postpay and prepay services. If you want to know about Qlink replacement you can check here How To Replace Qlink Wireless Phone
Steps To Use Bring Your Own Phone In Qlink Wireless
Confirm whether your phone is compatible with Qlink
How do you check? Qlink has ways to prove eligibility on BYOB program. All you need to do is enter your phones MEID, ESN or IMEI to http://www.qlinkwireless.com/BYOP.aspx. What is mobile equipment identifier (MEID), electronic serial number (ESN) and international mobile equipment identity (IMEI)? They are model numbers used to identify a specific phone in USA. You can also research a list of Qlink compatible phones to check whether your phone is among them.
Receive SIM card
If your phone compacts with Qlink services, you will receive a free SIM card from the providers. You can pick it personally from the provider's offices, but if you are far, it will be shipped or delivered to you with no cost.
Activate your phone
How to activate your android phone.
On your phone, press these characters: ##72786#, press okay and tap 'yes'.
After that, your phone will shut and restart while activated.
To confirm whether the activation was successful, conduct a test call through the number 305-260-6232.
How to activate an iPhone.
On your iphone screen dial ##873283#.
Tap the green icon that appears, then 'ok'.
After ok' your phone will start updating.
Once the process is complete, press ok.
Conduct a test call through 305-260-6232, to confirm activation.
Phones Compatible With Qlink 2020
Below is a list of the most recent phones that qualify for BYOP Qlink program
1. iPhone 5 S
This phone easily compacts with qlink services.  It has excellent audios, Bluetooth connectivity and reliable 8 MP back camera for quality videos and images. It has a 4 inch LED camera and 1.3 GHZ cyclone processor.
2. LG Nexus 5 D820
This phone is also compatible with Qlink. It has a 4.85 inch display, 2.3 GHZ krait processor. It has 16 GB storage and operates under android 4.4 versions that can be upgraded to android 6.
3. LG X charge
It is an IT&T/ T mobile and sprint unlocked phone. It has huge 5.5 HD display, 4500 MAH long life battery, 13 and 5 MP back and front camera. The phone runs on 7.1 android.
4.Motorola Google Nexus 6
Google Nexus 6 is another amazing phone that qualifies for BYOP program.  It is powered through a high 2.7 GHz snap dragon processor, 3 GB ram and a huge 64 GB internal memory.
It also features a long life 3220 mAh battery that last for 6 hours and above without recharge.  Last but not least, it has dual cameras with 13 MP rear and 2MP front for quality images and videos.
5.Pixel XL
Pixel XL is a modern 2016 phone that qualifies for BYOP program. It has a huge 5.5 inch display, 13 MP, 8 MP back and front camera, 32 GB ROM and 4 GB RAM.
It is also inbuilt with a long life 3450 MAH battery, fingerprint sensor and an active noise cancellation Mic. The phone comes with a wide selection of attractive colors like blue, silver and black.
Qlink Customer Care Services
This provider offers great customer care services that are available every Monday to Friday from 8 am to 12 am. These services are also available on weekends starting from 9 am to 6pm. For convenience, it offers online chat services every day from 9 am to 12 am.
Its customer care telephone contact is 1-(855) 754-6543. You can also contact them through their website http://www.qlinkwireless.com.
Final Take
Qlink is a reliable company that provides best free phones to its users. It also offers cheap and affordable plans with bonus calls and data for referral.  Luckily, it has no hidden charges, no renewable contracts and allows replacement of stolen phones. It also allows customers to bring their own phone as long as they are UNlocked and compatible with Qlink services. Therefore, I recommend Qlink as one of the best lifeline cellphone providers.