Based in Dania, Florida, QLink wireless provides the best free government cellphones to eligible consumers. This company started many years ago. Therefore, it has a pair of old and new users.  New members are lucky enough to get advanced phones with amazing features and plans. However, old users are also given a chance to trade in their old phones to newer upgraded phones at a small charge.
Qlink Wireless Phone Replacement Policies
The Qlink Wireless provides phone replacement services.  According to Qlink, you should replace your phone in-case:
You lost your phone or stolen.
You broke your phone or it's in a poor working condition.
1. Replacement Of Lost Or Stolen Phones
If you are replacing your phone for the first time, you need these details:
Your lost phone's serial number.
A copy to prove that qlink was your previous phone's provider.
Your social security number.
Qlink replaces your phone under the following policies:
QLink is not countable to any charges or lost minutes incurred between the moment you lost your phone and the moment you report. Therefore, make sure you report the issue to your provider immediately. This is to fasten your phone deactivation and hinder unauthorized persons from using it. Hence no extra charges incurred.
The company will replace your phone on little charges. If you lose your phone two weeks after owning it, Qlink conditions the user to pay 20 $ replacement fee. Replacement is free if you lost it within two weeks of ownership
Qlink stolen phone replacement process.
This will enable your provider track the phone as soon as possible.
This happens after tracking bears no fruit. QLink will deactivate the phone to secure your remaining subscription balances.
After deactivation, you should pay 20$ replacement fee the get a payment receipt. You will then receive your phone within 24-48 hours. Note that, you get only ten minutes of your airtime back.
2. Replacement Of Defective Phones
Qlink gives its customers a warrant duration of one year to replace defective phones.  Unlike lost phones, replacing defective phones is stricter. Thorough investigation is always done to ensure your phone did not defect or break carelessly. After that, you are required to pay usual 20 $ replacement fee then receive your phone.
Qlink Replacement Terms And Conditions
Although replacing your phone from Qlink is easy, there are terms and conditions set for members to strictly follow. These are
Must be eligible for lifeline.
To replace qlink phone, you should prove lifeline eligibility. How?  Provide evidence of participation in any federal assistance program; Medicaid, food stamps and Medicare, supplemental security income and low income home energy program among others.
You can also prove eligibility through relevant documents to show your income is below the federal poverty guideline.
Must have American citizenship
You can replace your phone under Qlink only if: you are an American registered citizen. However, you qualify to replace if you have lived in US for more than five years and attained lawful residency.
You should be above 18 years
To own or replace Qlink phone, you must be an adult with 18 years and above.
Qlink Wireless Upgrade Guidelines
It is unfortunate that older Qlink beneficiaries have fewer privileges to enjoy. Luckily, Qlink do not restrict users to keep their older phones. This company upgrades your phone depending on the newer models available in their stores.
Why Should You Upgrade Your Phone?
Technology has really developed. Therefore, older phones are outdated. Consequently, older users are upgrading to more advanced and updated cellphones.
Secondly, Qlink upgraded phones will let you enjoy a lot of services. For instance, you get 1000 free call minutes for adequate services like making appointments, calling loved ones and making relevant emergency calls.
To add, you acquire free text messages and 1 GB monthly data with web browsing, video downloads and social media interactions. You also get free international calls, call waiting, caller ID, voicemails and free directory services among others.
Qlink Wireless Upgrades Phones
1. Alcatel one touch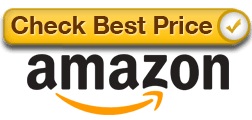 This garget is unique and happens to be one of the best smartphones for Qlink wireless upgrade. It has an upgraded 5.1 lollipop OS and a slightly smaller 4.5 inch display to carry around easily. In addition, it has a reliable screen resolution of 540(960) pixels, 4 G internal storage, 7 GB RAM and 7.2 GHZ quad- core processor. It is also powered with a quality 5 MP rear camera.
2. Kyocera hydro edge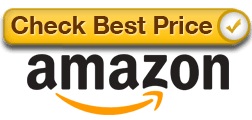 This is another amazing phone for Qlink upgrade. It is durable with hard and bulky external cover that makes it water resistance. It has a clear 5 MP back camera, lasting 1600 MAH battery and a dual core 100MHz processor. Additionally, it is easy to carry around, with a smaller sized 4 inch screen display and 480(800) resolution screen.
3. The legacy ( N 817 )
For Qlink upgrade, consider this amazing model.  It is built with 1500 MAH battery, 4 GB internal memory and 1.2 GHz speed processor.. The gadget weighs only 134 grams making it easily portable.  Additionally, it has a screen powerful resolution power of 480(800) pixels. It is also build with a TFT color technology for top quality images.
4. HTC desire 626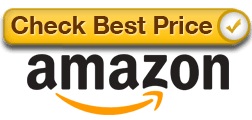 This is another smartphone that suit for Qlink wireless upgrade. It has clear 8 MP back and 5 MP front cameras. It also has a long lasting 2000 MAH battery, 5.0 inch display, 720 ( 1280 ) resolution screen and an internal storage of 16 GB RAM. This model has multiple color designs giving users a wide variety to choose from.
5. Black berry curve 8330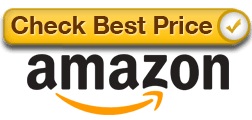 This is another garget that suits for qlink upgrade services. It has an easy portable weight of 113 grams, small display size of 2.5 inch, 1150 MAH lasting battery and 32 MB RAM. It is also available in amazing colors making it beautiful and presentable.
Can You Change Qlink Wireless Phone Number?
It is very possible to change your previous phone number to newer Qlink phone number through this easy process:
Contact Qlink customer care representative and pay 5 $ facilitation fee.
After payment receipt, Qlink will process your new phone number.
While changing your Qlink number, note the following;
If you have used the number for less than 30 days, then changing process is completely free.
Your new assigned number will be generated randomly.
Once you change your number, all old contacts and messages will be deleted.
Qlink Customer Care Services
Qlink customer care services are open every week day from 9 am to 6 pm. These services are also open on weekends from 8 am to 12 am.  Not to forget, they have online live chart every day from 9 am to noon. You can also call them on 1-855-837-5465. In addition, you can send your request or complain through the following address: E Sheidan ST, Ste 200,Dania, Florida 33004.
Conclusion
Among many, Qlink is always the best lifeline service providers to consider. This is because, rather than free lifeline services, the company introduced phone replacement and upgrade services with easy and convenient policies.  Its upgrade services allow the user to use more advanced and efficient phones. The company is also known to provide the most reliable and effective customer care services.
You can read also  Qlink and others government free cellphones providers and plans