Qlink Wireless is one of the leading providers when it comes to Lifeline plans. It offers generous monthly plans free of charge and it also provides Lifeline eligible clients with a free phone.
But in this article, we will discuss all the details regarding the Qlink Wireless phone upgrade, which is an option that many users explore. To make you more in control and help you decided if the Qlink Wireless phone upgrade option is for you, we invite you to continue reading the text below and learn all the ins and outs of the Qlink Wireless phone upgrade.
Let's dig in.
What Do We Mean By Qlink Wireless Phone Upgrade?
For starters, let's explain what exactly we mean by the Qlink Wireless phone upgrade. As a client eligible for the Lifeline Assistance, you can get a free monthly plan at Qlink. Moreover, you also get a FREE device. These free phones are normally basic phones, which are chosen by the Qlink according to current availability. This means that you have no word over what type of FREE for will you get.
You may be completely satisfied with your free phone but if you are not, the Qlink Wireless offers a solid selection of various levels of smartphones in their online store. You can choose any of these phones and they are the ones that represent Qlink Wireless Phone Upgrade.
Why And When Would You Want To Upgrade Your Qlink Phone?
As mentioned above, you may want to upgrade your phone immediately after receiving your FREE government phone if you are not satisfied with it.
Another common time to upgrade is if your phone brakes down, you lose it or it gets stolen. You don't have to wait a whole year to be entitled to another free device, you can order a phone of your choice at a highly affordable price.
Qlink Wireless also offers a Bring Your Own Phone (BYOP) option. This means that you are satisfied with your current device and wont to use it with Qlink's free Lifeline plan. This can only be done if your device is compatible with their network, of course. But let's say you chose the BYOP and your phone broke down after a couple of months. This would be a good time to consider the Qlink Wireless phone upgrade.
Any time you want a new or better phone and can afford it is a good time and well enough reason to explore the Qlink Wireless phone upgrade option.
Why Should You Upgrade To The Qlink Wireless Phone?
'Should' may be a slightly poor choice of word, but you have that choice and it is up to you to decide whether you are satisfied with your existing phone (which you may bring to the Qlink Wireless if it is compatible – their BYOP option) or with a free government phone that Qlink provides you.
Qlink makes the upgrade option very appealing as they offer highly discounted prices. The most affordable upgrade option is available for $25, which Qlink Wireless created especially as a very affordable replacement option but more on that later on.
As we said, it is completely up to you to decide if you want to upgrade or not if you have a working device, however, it is a completely different story if your phone stops working, got lost or stolen, or heavily damaged. In any of these situations, it is absolutely the fastest and the simplest way to go with the phone upgrade option and continue enjoying your free Qlink Wireless plan ASAP.
Qlink Wireless Phone Upgrade Policy
Qlink Wireless allows every client to upgrade their existing phone at any time.
How To Upgrade The Qlink Phone?
Simply visit Qlinks online phone store at https://qlinkwireless.com/members/cart/quickpurchasephone.aspx and select a device you would like to upgrade to by clicking on the "Buy Now" button below the phone of your choice.
On the next step, you will need to enter your Qlink phone twice and log in (this step may not be needed if you are already logged into your account).
They simply complete the process by paying for the phone, which will be delivered to you in a couple of days.
Qlink Government Phone Upgrade Policy
All phones that come for free as part of the Lifeline Assistance offers by any wireless providers are called free government phones. These phones are always chosen by the company and Qlink Wireless is no exception here.
The Qlink does provide a special 'REPLACEMENT' offer, where they let all of their Lifeline clients upgrade to an entry-level smartphone for only $25 (discounted from $75). The name of this offer tells you that is also set in place to cover all cases when you need a replacement phone.
NOTE: Qlink Wireless's replacement phone offer doesn't let you chose the exact phone model. You are provided with an entry-level smartphone or a 'Q Link Wireless Standard Smartphone' as they name it. The exact model is again not up for you to choose but it is chosen by the Qlink based on their inventory.
Besides, you have of course other more advanced smartphone options available in the Qlink online store that you can upgrade to at any time. Of course, the better the smartphone, the higher the price.
Can I Upgrade My Qlink Phone For Free?
Unfortunately, the answer to the above question is NO. The Qlink Wireless currently doesn't have any FREE upgrade options. The most affordable choice is the $25 replacement phone.
NOTE: If you get a good smartphone for free from a relative or friend, you can bring it to Qlink for free. And in case if that phone is better than a FREE phone that you were provided with by the Qlink Wireless, that would technically count as a FREE upgrade as well. Just saying.
What Type Of Qlink Phones Can We Upgrade?
Below is a full list of phones that are currently available for you to choose from. You should keep in mind that these constantly change according to Qlink's availability and newer phone models being released on the market, thus it makes the most sense to check the Qlink Wireless compatible phone store to get the most up-to-date information.
Currently, they only offer smartphones as part of their upgrade collection.
Here is a full list of currently available smartphones that you can upgrade to (arranged from the most affordable to the most expensive option):
Replacement smartphone for $25
HP Poblano VLE5
Its comes with a 5″ inch screen running Android GO. The device has 1GB Ram and 16GB of internal storage with a 5MP rear camera.
Motorola Moto G6 Play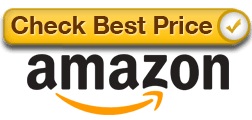 Motorola Moto G6 Play is backed by a speedy Qualcomm Snapdragon 1.4 GHz quad-core processor and powerful graphics capabilities. Enjoy your favorite apps, games, and videos without annoying lag or stuttering, and browse the web or stream music at lightning-fast speeds.
LG Stylo 4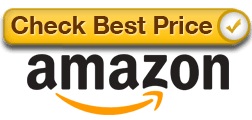 LG Stylo 4 is equipped with 6.2″ FHD+ FullVision™ TFT 2160 × 1080 Display, Android™ 8.1 Oreo, 1.5GHz Octa-Core MediaTek MT6750S Processor, internal memory of 32 GB, 2 GB RAM. It has a Lithium Polymer battery with a capacity of 3,300mAh, a 13MP PDAF and a single LED Flash Rear Camera.
LG Stylo 5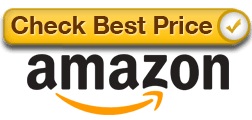 Lg Stylo 5 fits perfectly into your life. Maximize your view with a 6.2″ FullVision edge-to-edge display. Take your creativity to another level with the built-in stylus pen. Take your best shot with an advanced 13 MP camera. The LG Stylo 5 features a high-capacity 3,500 mAh battery that's built to last so your best moments can too.
Samsung Galaxy A10E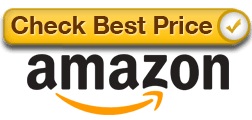 It comes with a 5.8-inch edge-to-edge Infinity Display. It comes backed with a long-lasting battery (23 hours of talk time) and keeps everything with a 32GB built-in memory. Finally, capture those high-quality moments with a built-in 8 MP camera.
Samsung Galaxy A20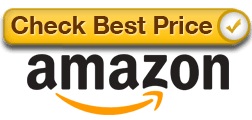 Samsung Galaxy A20 is equipped with a powerful, long-lasting battery that enables you to call (31 hours of talk time), email, and text all you want. Keep everything, thanks to 32GB of built-in memory. Capture life's moments with a dual-lens 13 MP camera, and then look at it on a vibrant, 6.4" edge-to-edge Infinity Display screen.
Samsung Galaxy A6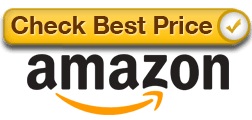 Samsung Galaxy A6 has a sleek, metal design that fits naturally in your hand and your pocket. Its immersive 5.6″ Super AMOLED Infinity Display delivers an entertaining big-screen view, while the 16MP front and back cameras allow you to shoot stunning photos, even in low light. Plus, you can expand your memory up to 400GB¹ to store all your favorite pictures and videos.
Samsung Note 8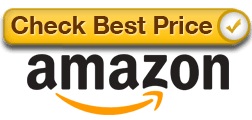 It is designed for you to use with ease and simplicity. Watching movies is simply more enjoyable with the 6.3″ Infinity Display. It comes with a powerful processor and 6GB of RAM, 64GB of internal storage, and two very powerful cameras – a 12MP rear and 8MP front.
Samsung Galaxy S8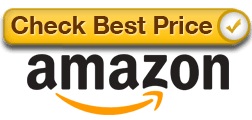 Samsung Galaxy S8 has a revolutionary design, which begins from the inside out. It introduced the stunning Infinity Display. It has an impressive IP68-water-resistant feature that makes it able to survive in up to 5 feet of water for up to 30 minutes. S8 has a 5.8" Infinity Display Quad HD+ Super AMOLED with a powerful resolution of 2960×1440 pixels.
Samsung Galaxy A50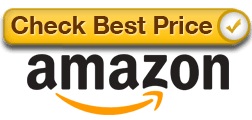 Samsung Galaxy A50 features a sleek 6.4″ Super AMOLED edge-to-edge screen. It is slimly designed to fit easily into your pocket. 64GB of built-in memory means there's room for all your stuff, from contacts to apps and up to 100,000 photos. Get the perfect shot every time with the Ultra Wide Camera and three specialized lenses that let you capture wider photos, shoot in low-light and take share-worthy selfies.
Samsung Galaxy S9+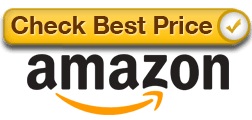 Samsung Galaxy S9+ lets you shoot photos like a pro, with its Super Speed Dual Pixel Camera and its Infinity Display (edge to edge immersive screen) to enhance your experience. The Stereo speakers pro-tuned by AKG bring you a clearer and louder sound compared to the Galaxy S8. Not long ago this was one of the Samsung flagship models.
NOTE: The Qlink Wireless offers a special deal for those who decide to upgrade. By upgrading to any of the above models, you double your plan's data and get unlimited talk.
Can I Upgrade A Flip Phone To A Smartphone?
YES. If you have received a FREE flip phone as part of the Qlink's Lifeline deal but you want a smartphone, you can upgrade to any model presented in the previous section.
Can I Upgrade A Smartphone To Smartphone?
Of course, upgrading smartphones is also an option. You can upgrade at any time. All phones currently available in the Qlink's online store are there for you to choose from.
How To Get Your Qlink Wireless Phone Replaced?
All FREE government phones provided by the Qlink come with a 14-day warranty and if you experience any malfunction that is not caused by your mistreat of the phone, you are entitled to a FREE replacement.
The same goes for the phones purchased from the Qlink online store, though those phones may be under more extensive warranties.
For all other situations that are not covered by the warranty, the Qlink Wireless offers a special replacement offer that latest you get a smartphone for only $25. We have explained this deal above (see the 'Government Phone Upgrade Policy' section).
Of course, you can replace your phone with any other more expensive options as well.
The replacement process is the same as the upgrade process explained in one of the previous sections unless you believe you are entitled to a FREE replacement, whether as per your warranty or other specific reason. In which case you should can the Qlink Wireless's support at 1-855-754-6543 during Mon-Fri 8 am-12 am EST or Sat-Sun 9 am-6 pm EST.
Can I Get Free Min Or Data After The Upgrade?
Yes, all of the upgrades will double your FREE data and get you FREE unlimited minutes.
What To Do After Upgrading?
The upgrade process is simple. After you have completed the online purchase you will receive an upgrade phone.
All you have to do next is transfer your Qlink SIM card from your current device to the upgrade phone. The card is already active so you must simply turn on the phone and start using it. THAT IS ALL.
How Do I Switch My Qlink Service From My Old Phone To My New Phone?
If you already have a Qlink SIM card, you must simply take it out of the old phone and install it into a new one. In case your new device uses a different size of SIM card, you must remove the SIM card adapter to match the size.
If you need help with the process, use YouTube instruction videos (e.g.: 'How to install SIM card' or how to use SIM card adapters', etc.) or call the Qlink Wireless's support at 1-855-754-6543.
Recertify Your Lifeline Eligibility
The Lifeline Assistance support is an annual thing. Federal and/or State regulatory authorities require that active Lifeline customers re-certify their eligibility for the Lifeline Assistance program once every year.
The Qlink Wireless provides you with a simple way to re-certify for the Lifeline program. They will remind you via phone, text, email, and postcard. You then MUST complete the free Annual Re-certification process, or your Lifeline cell phone service will be canceled.
Here is the link where you complete the recertify process: https://qlinkwireless.com/members/login-recertify.aspx.
NOTE: Remember that you should use your phone at least once every 30 days to keep your service active on the network.