What is Reachout Wireless Phone?
Reachout Wireless Phone is an extremely useful tool to search for Lifeline plan providing carriers It enables users to easily see all available carriers in their city.
The site is regularly updated and thus offers relevant information.
Reachout Wireless Phones vs. Reachout Mobile?
Readers must keep in mind that there is no connection between Reachout Wireless Phones and Reachout Mobile. Reachout Mobile was another Lifeline carrier, however, it is no longer available. As such, make sure to double-check that you are visiting reachoutwirelessphone.com when interested in Reachout Wireless Phone tool.
What Does Reachout Wireless Phone Offer?
One way to consider Reachout Wireless Phone tool is as a search engine for Lifeline carriers. Please do keep in mind that Reachout Wireless Phone is not a carrier.
If you are a Lifeline-eligible individual or a member of a household that has another member eligible for the Lifeline benefits, you are more than welcome to use Reachout Wireless Phone tool to help you find a suitable Lifeline carrier in your region.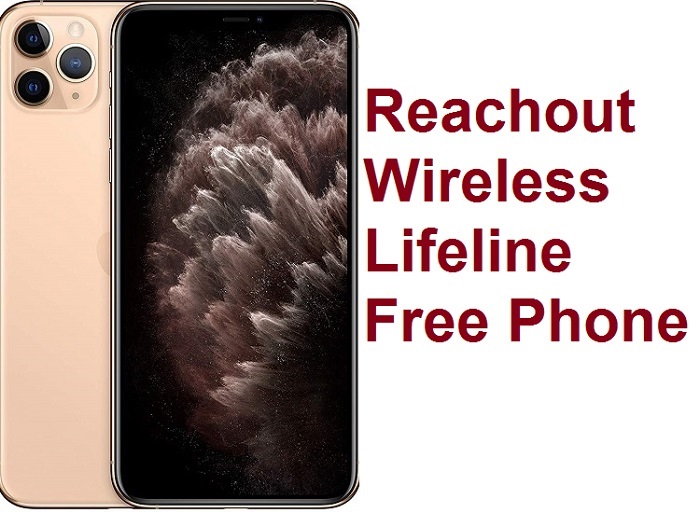 This means it will provide you with a list of wireless providers that offer free plans and free smartphones, with no contract to sign, no deposits, and no bills.
The information provided by the Reachout Wireless Phone must be considered as a reference guideline. To attain the most accurate information on available plans, you should visit the official website of a particular carrier.
Moreover, keep in mind that plans vary by city, so to attain the most relevant info, you should visit the link given in the previous section.
Once on the Reachout Wireless Phone website, simply enter your information and click the continue button. Or In case you also need more information about free phone visit Government Free Phone
How To Use Reachout Wireless Phone?
If you are a Lifeline Eligible individual or a part of a household that has an eligible member, you may want to use Reachout Wireless Phone to find out what carriers that offer Lifeline plans are available in your city.
Start by visiting reachoutwirelessphone.com. Once on the website, note the 'Start Here' text. In the prompt field enter your name, your city, and your email address. Then confirm the entered data by clicking the 'Continue' button below.
Following the steps above, will get you to the next page, where you will be able to see all the Lifeline providing carriers available in your area.
The results will be displayed in three columns. On the left side, you will see a 'Choose A provider' columns, which will contain the names of the carriers available in your city. They will be arranged alphabetically from A to Z, starting with A from the top.
The second column tells you what free Lifeline plans are offered by that carrier. It tells you how many free minutes, texts, and mobile data are available within the free Lifeline plans.
The third and the final column is where all the details are listed. This where you can see if the plan is available for tribal lands or for a particular state or if free phones are included and similar.
NOTE: As mentioned previously, you should consider the information provided by Reachout Wireless Phone as purely informative. In order to attain the latest and thus most correct pieces of information regarding a particular carrier's plans, you should always visit that carrier's official website.
Reachout Wireless (Phone) Scam
As mentioned previously, there used to be the Reachout Mobile carrier. They also had the 'Reachout Wireless' URL. However, this wireless provider is no longer in service and unfortunately, there have been several scams related to it.
With that said, make sure to always double-check URLs and only visit sites that you personally trust. If you see a site that is pretending to be Reachout Wireless, immediately close it.
So, it is important to note again that Reachout Wireless Phone is by no means related to former Reachout Wireless. In case we haven't stressed that enough, Reachout Wireless Phone is not a carrier. It is an online tool when users can search for Lifeline carriers in their city.
We must also point out that Reachout Wireless Phone themselves clearly point out that they have nothing to do with Reachout Wireless with the following words: "We provide a listing of cell phone providers who participate in the Free Government Phone Program. reachoutwireless.com is in no way affiliated with reachoutmobile.com, or the reachout wireless company (no longer available), the United States government, the United States President, any of the departments within the Federal Government, or any of the state or local jurisdictions located within the United States."
We hope this clears things up and helps you stay safe. Always pay attention to the exact URL addresses and do not enter any data on sites that you do not trust.
Final Thoughts
At this point, you should know that Reachout Wireless Phone is not a carrier provider but a helpful tool. By using this tool you will be able to easily see which wireless carriers offer Lifeline free plans and free mobile phones in your city.
Moreover, we've provided you with detailed guidelines instructions on how to use Reachout Wireless Phone website. We've also explained in what format the results will be displayed so that you can make the most of them.
Lifeline Assistance is a very helpful kind of support and can benefit your household greatly. With Reachout Wireless Phone you should be able to find a carrier that will provide you with free services and a free smartphone with ease.
Enjoy your Lifeline Support to the fullest.