SafeLink Wireless Government Free Phone is a special program provided by TracFone Wireless, Inc. to serve only eligible households (more on this in the upcoming sections). TracFone Wireless is the largest cellular service provider in the USA when it comes to "no-contract" options and it currently serves over 20 million subscribers.
TracFone and thus also SafeLink Wireless follows their policy in which they state that they believe that everyone deserves a phone and that it is not only one's right to have it but a very important tool for an individual to succeed in the modern world.
Currently SafeLink offers free phone service in the following area:
Alabama, Arizona, Arkansas, California, Connecticut, District of Columbia, Delaware, Florida, Georgia, Hawaii, lllinois, Indiana, Iowa, Kansas, Kentucky, Louisiana, Maine, Maryland, Massachusetts, Michigan, Mississippi, Missouri, Nevada, New Hampshire, New Jersey, New York, New Mexico, North Carolina, Ohio, Pennsylvania, Puerto Rico, Rhode Island, South Carolina, Tennessee, Texas, Utah, Virginia, Washington, West Virginia, Wisconsin.
Why Does SafeLink Offer Free Fell Phone Services?
SafeLink Wireless is the oldest, largest, and probably most popular Lifeline provider. As such, the company offers free cell phones and wireless service to eligible low-income families and individuals through the government's Lifeline Assistance program. With SafeLink you can get a free smartphone and a free monthly cell phone plan. The free service plan varies from state to state and it includes unlimited text, 350 minutes, and up to 4.5 GB of high-speed data a month.
SafeLink's free mobile devices and services are provided by the government benefit program – Lifeline and only eligible customers may receive these government-funded benefits.
Now, who exactly qualifies for SafeLink's Lifeline program?
Lifeline is available to eligible customers in selected states and territories. The requirements vary by state, but generally, a customer must have a gross income that is at or below 135% of the federal poverty guidelines or participate in an assistance program, such as Medicaid. Eligibility is also based on your household income. For details and the exact requirements, check out the "Qualify Requirements For SafeLink Wireless Government Lifeline Program" section.
Why Choose SafeLink Wireless
Since SafeLink belongs to TracFone Wireless, which is a highly reputable and spread company, they provide their clients with high coverage. It is actually renowned for offering the best coverage of any cell phone provider. Their signals are carried on the towers of over 30major carriers around the USA and they have over 70,000 stores around the country.
SafeLink offers both options – 'Use your phone' option and free government phone option. The first option is available throughout the country, however, only certain states have the option of getting a free government phone.
SafeLink also offers one of the highest monthly data quantity of up to 3GB. Unlimited texts and minutes are also available in certain states to those who qualify for the Lifeline program. Visit the following link and enter your zip code, to see your options: https://www.safelinkwireless.com/Enrollment/Safelink/en/Web/www/default/index.html#!/zipcode.
In case you also need information other companies visit Qlink Free Phones And Service  and Assurance Wireless Free Phone and Free Government Cell Phone Companies
How to Qualify for The SafeLink Wireless Official Lifeline Program
SafeLink follows general Lifeline assistance program rules. These vary slightly from state to state, however, in general, you can qualify if you meet either of the two conditions:
There are two ways to qualify for Lifeline assistance program:
If your household income is at or below 135-150% (state-dependent)of the federal poverty guidelines,
or
If someone in your household is enrolled in one or more of the following government-supported programs:

Medicaid
Food Stamps
Supplemental Security Income (SSI)
Veterans Pensions and Survivors Benefit Programs
Federal Public Housing Assistance or Section 8
Bureau of Indian Affairs General Assistance (BIA)
Food Distribution Program on Indian Reservations (FDPIR)
Tribal Head Start (only those households meeting its income qualifying standard)
Tribally Administered Temporary Assistance for Needy Families (Tribal TANF)
For those of you who live on tribal lands, enhanced Lifeline benefits are available.
In order to have a chance of getting your hands on one of the free touch screen government phones, you will have to comply with the above prerequisites and be a resident of a state that offers that benefit. For instance, if your permanent address is in Indian, you currently only have the "Use your own phone" option, however, if you live in California, you can choose between the "Use your own phone" or get a government free phone.
In general, the Lifeline assistance program usually provides the best benefits in California.
To view the requirements specific to your state visit the link below, enter your zip code and click the "CONTINUE" button. Follow this link to view your state's requirement: https://www.safelinkwireless.com/Enrollment/Safelink/en/Web/www/default/index.html#!/zipcode
What Documents are Required for The SafeLink Wireless Lifeline Program
Whichever way you decide to apply (more on this in the next section), you will need to provide the following documents:
A copy of a document proving your income meets the 135-150% poverty threshold or proof of participation in one of the qualifying programs listed in the previous section. (W2 form, 4 consecutive months of pay stubs, copy of a salary report).
or
A copy of a document proving someone in your household is enrolled in one or more of the government-supported programs (listed in previous section under 2.; copy of member cards are sufficient)
A copy of an identification document (ID card, driver's license, birth certificate, permanent residence card, passport, certificate of US citizenship, or W-2 forms).
You are also required to certify that you are the Head of Household and that you are only receiving a single Lifeline benefit from SafeLink Wireless.
Additional notes:
Separate households that live at the same address are eligible, including residents of homeless shelters and nursing homes. Residents with temporary addresses are also eligible.
The address you provide for your phone service must be your place of residence, whether permanent or temporary.
You can certify your continued eligibility via the link provided below or by calling 1-800-723-3546.
Never send your original document only copies.
To view the documents required specific to your state visit the link below, enter your zip code and click the "CONTINUE" button. Follow this link to view your state's requirement: https://www.safelinkwireless.com/Enrollment/Safelink/en/Web/www/default/index.html#!/zipcode
How To Apply For A SafeLink Wireless Free Phone
The easiest way to apply is online. Visit https://www.safelinkwireless.com/ and enter your zip code in the "ENTER ZIP CODE" field at the top of the page and click the "START" button. Fill in all the data and continue until the final step.
There is also the option of visiting a local Safelink Wireless dealer and apply with all the document copies and filled application in person. Visit https://www.safelink.com/wps/portal/home/retailers and enter your zip code to find a place near you.
Here are some of the local addresses:
California:

UNO SUPER MARKET, 5658 CLARA ST, BELL GARDENS, CA 90201-4525, (562) 927-1041
1330 E ALONDRA BLVD, COMPTON, CA 90221, (310) 900-0680
7 ELEVEN, 307 WEST COMPTON BOULEVARD, COMPTON, CA 90220, (310) 632-1368

Indiana:

CVS, 3808 E WASHINGTON ST, INDIANAPOLIS, IN 46201, (317) 357-5437
FAMILY DOLLAR, 1836 EAST 10TH STREET, INDIANAPOLIS, IN 46201, (317) 639-5370
CVS, 11115 W 133RD AVE, CEDAR LAKE, IN 46303, (219) 374-5688

New York:

WALGREENS, 460 8TH AVEONE PENN W, NEW YORK, NY 10001, (21) 224-4402
FICOHSA EXPRESS, 255-2 W 36TH ST, NEW YORK, NY 10018, (646) 799-9718
WALGREENS, 2760-62 BROADWAY, NEW YORK, NY 10025-2805, (21) 267-8789

Florida:

FAMILY DOLLAR, 2610 MAIN STREET NORTH, JACKSONVILLE, FL 3220, (904) 354-5814
ADVANCE AMERICA, 719 W BASE ST, MADISON, FL 32340, (850) 973-1390
CVS, 660 E HIGHWAY 98, PANAMA CITY, FL 32401, (850) 522-9014

Washington:

FRED MEYER, 801 AUBURN WAY N, AUBURN, WA 98002, (253) 931-5550
FRED MEYER, 6100 E LAKE SAMMAMISH PKW, ISSAQUAH, WA 98029, (425) 416-1100
CVS, 2035 4TH AVE, SEATTLE, WA 98121, (206) 448-2002

Texas:

KROGER, 3770 BELT LINE RD, ADDISON, TX 75001, (972) 620-0001
ADVANCE AMERICA, 447 N GARLAND AVE, GARLAND, TX 75040, (972) 494-2705
CVS, 1411 MAIN ST, DALLAS, TX 75202, (214) 749-4092
Safelink Wireless Plans
SafeLink has a variety of plans, including a free Lifeline plan and paid options. All of their services are state-specific, thus, it is best to visit https://www.safelinkwireless.com/Enrollment/Safelink/en/Web/www/default/index.html#!/zipcode where you must enter your zip code and click on the "CONTINUE" button to view the details that apply for you.
Lifeline Free Plan
As mentioned above, SafeLink has all their plans specifically altered according to your state.
In general, SafeLink offers two plans: "Bring your own phone" and "Get a free government phone". The second option is not available in all the states.
Whether you choose to use your existing phone and use SafeLink Wireless's SIM card or you use the option of getting a free phone as well, you will also get some additional credits as part of the Lifeline Assistance program.
The amount of credits is also state-dependent.
SafeLink Wireless Lifeline FREE plan includes a minimum of 350 minutes, unlimited texts, and a maximum of 3GB of data within Use your Own Phone program.
The free plan also includes:
Nationwide Calling
Voicemail
Ability to Connect to Wi-Fi
Caller ID
3 Way Calling
Free Domestic Roaming
Free 911
411 Directory Assistance
The most generous FREE program is available in California.
Lifeline Discount Plan
They offer FREE Lifeline plan as described above, however, they do offer additional discounts for phone upgrades, which are state-depended as well.
Other Paid Plans
These are some of the most popular SafeLink plans:
$15: Unlimited minutes, unlimited texts, 1GB of data
$20: Unlimited minutes, unlimited texts, 2GB of data
$30: Unlimited minutes, unlimited texts, 6GB of data
To view specific deals and top-up offers, you must enter the existing phone number: https://ww2.tracfone.com/direct/SafelinkUnl?app=TracFone&lang=en.
How Do I Activate My SafeLink Free Phone?
Activating a SafeLink phone, regardless of whether it's a new free phone or a replacement handset, is quick and simple. To activate a SafeLink free phone, simply follow the steps provided below.
Step 1: You have received the free phone in a box. Open the boy and remove all its contents.
Step 2: Untangle the power cord and insert it into the new mobile device. Plug it in. Wait for the phone to charge fully (the process should take somewhere between one and two hours).
Step 3: Find the activation card that is also provided in the same box. Follow the instruction on the card to activate your phone. In case that no activation card has been provided then your phone has already been activated.
Step 4: Turn your mobile device on and make a call to test if the line has been properly activated. If the call goes through, then then the line is active and the device is ready to be used.
In case you have any issues with the SafeLink phone activation process, call SafeLink's customer support service at 800-977-3768 and they will help you in no time.
Restrictions For SafeLlink Wireless Government Free Phone
List of restrictions:
It applies per household*, not per person
One household can apply only to a single wireless service provider.
The benefits can't be transferred to other households.
You can only apply for one, either landline or wireless number.
If you're already using a Lifeline discount for any other internet or phone services, you must cancel it in order to apply at the SafeLink Wireless.
If you apply through a representative in your neighborhood and the database indicates there is already Lifeline service at your address, the representative will assist you in filling out the Lifeline Household Worksheet.
You can't provide false statements. If you give false information you will be punished.
* A household is defined as any individual or group of individuals who live together at the same address and share income and expenses. If someone else currently receives a discount at your address, SafeLink Wireless will send you a Lifeline Household Worksheet for you to complete to provide proof of eligibility (to determine if there is more than one household living at your address).
We have provided you with more than enough information to help you decide whether SafeLink Wireless is the right option to become your Lifeline assistance provider. We believe that your final decision will greatly depend on the fact if you get a SafeLink free government phone or not, which is conditioned to your place of residence.
What If I Don't Qualify For A SafeLink Free Phone?
If you don't qualify for a SafeLink free phone, then you simply won't be able to receive the phone or the free services. Luckily, nowadays, there are plenty of very affordable mobile devices to be found in all electronic stores and at all wireless service providers. Many of these stores and providers even offer customers to pay for new phones in affordable monthly installments even without a credit check. Therefore, you will surely be able to find a great and inexpensive new mobile device in no time.
If, on the other hand, you did qualify for a SafeLink free phone in the past, but you don't anymore you will immediately lose your privileges. If the company determines during its re-certification drive (or at any other time) that a customer is no longer eligible for their Lifeline program, the customer will become ineligible and disenrolled effective immediately and will no longer receive the free monthly minutes. Customers who for any reason (such as getting a job or otherwise increasing their income) no longer qualify for free services must notify SafeLink that they no longer meet the requirements within 30 days. A customer's enrollment may also be canceled upon the request of the state or federal authority.
What To Do If Your SafeLink Wireless Phone Gets Damaged, Stolen, Broken, or Lost
In case you decide to purchase a mobile device or if you get a free government phone with SafeLink Wireless, you should call their customer support at 1-800-723-3546 in case of any issues with your device, including it being lost or stolen.
It is especially important to be as prompt as possible if your phone was stolen. This will enable you to cancel their services to avoid the additional cost to be inflicted on your account.
SafeLink Wireless's devices follow standard 1-year warranty policy, which will cover a certain portion of malfunctions and device irregularity. However, after the first year, you will have to pay for phone repair or a new replacement phone, which is available at a highly discountable price.
Best (Free) Phones at Safelink Wireless
You cannot get a SafeLink government free phone in every state, however, if you do get that option, you won't be able to select your device. Safelink Wireless will select a device among those currently available and assign it to you. If you are not satisfied whit a device delivers, you can choose to upgrade at a highly affordable price. This is part of the Lifeline assistance policy, followed by all companies providing free Lifeline services and free phones.
Phones available to you are also state-specific. To check current options regarding your upgrade choice, visit https://shop.safelinkwireless.com/SafeLink-Smart-Phones.html and enter your zip code.
Below is a list of 5 phones which may or may not be available for free. In some cases, they might be available through an upgrade option.
Here are some of their phones and their basic characteristics:
Alcatel MYFLIP
The Alcatel MYFLIP™ is more than just a basic phone. It delivers the essential features to be productive – including access to email, calendar, and web at 4G speeds – in a durable compact flip phone design. The Alcatel MYFLIP™ delivers the essential features to get things done in compact flip phone design. Preloaded with web, email and calendar apps to be productive when you're out and about.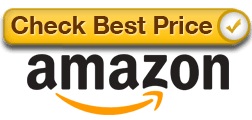 Features:
4G LTE
8" QWVGA Display
2MP Rear-Facing camera
KaiOS
1 GHz Quad-Core Processor
Up to 11 days of standby time, 8 hours talk time
4GB of memory
512MB RAM
ZTE Avid 4
The ZTE Avid 4 is loaded with features and flexibility, ready to personalize to fit your life. The Avid 4 comes with a 5.0″ FWVGA display and a 2520 mAh battery. Save your favorite moments by capturing those striking photos with either the 5MP front camera or the 8MP rear camera.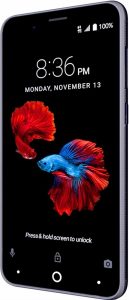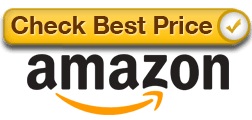 Features:
4G LTE
5″ FWVGA touchscreen display
8MP rear, 5MP front
Android OS, v7.0 (Nougat)
Quad-Core 1.1GHz processor
Removable Li-Ion 2520 mAh battery
16GB of memory, microSD up to 32GB
2GB RAM
Alcatel A30 Fierce
The Alcatel A30 FIERCE is designed to immerse, impress, and perform. Powerful performance with a big-screen experience, connected convenience with Amazon Alexa, and a large 32GB internal storage ensure you have a versatile mobile companion for everyday work and play.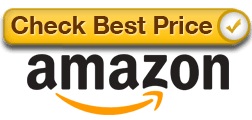 Features:
4G LTE
5″ HD Display with 2.5D Dragontrail Glass
13MP rear, 5MP front
Android OS, v7.0 (Nougat)
Quad-Core 1.5GHz processor
Micro-SIM
3,000 mAH battery (12h 3G Talk)
32GB of memory, microSD up to 128GB
2GB RAM
Coolpad Defiant
The affordable Coolpad Defiant™ is optimized for your smartphone needs. Packed with the essentials, Defiant features a large 2,450mAh battery, a fast 1.4GHz processor and the latest Android Nougat OS. Its 5" display offers an expansive viewing experience and brings the phone's features to life. And with 8GB of internal and 32GB of expandable memory, you will have plenty of space for your apps, photos, and games! Be bold. Be different. Defy the status quo.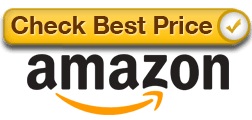 Features:
4G LTE
0″ HD display
5MP rear, 5MP front
Android OS, v7.0 (Nougat)
Quad-Core 1.4GHz processor
2,450 mAH battery
8GB of memory, microSD up to 32GB
1GB RAM
Alcatel 1X Evolve
The new Alcatel 1X Evolve features an 18:9 Full View display that maximizes on-screen content by minimizing borders, so you can check more social updates, and watch videos like they're intended to be seen. With a quad-core processor, 4G LTE, and Android 8.1 Oreo, the Alcatel 1X Evolve has the power to keep up with your daily demands.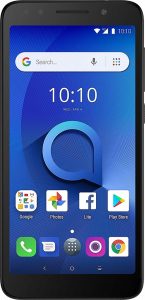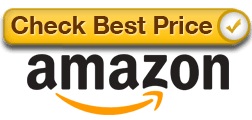 Features:
4G LTE
34″ FWVGA+ HD display
8MP rear, 5MP front
Android 8.1 (Oreo)
Quad-Core 1.1GHz processor
2460 mAH battery
16GB of memory, microSD up to 32GB
2GB RAM
SafeLink Government Free Phone Others Thing You Need to Know
How good is a SafeLink free phone?
Free government phones are generally not the most recent Android or iPhones with the most high-end advanced features, but they are solid smartphones that offer all functions and options that an average customer may need. The company sends free smartphones or cell phones to new customers and they decide on the model the customer will receive themselves, while the client has no say in the decision. On the other hand, SafeLink also allows its customers to bring their device, in which case the customer chooses the device him or herself. If you believe, you need a more advanced phone, you can upgrade your free SafeLink phone online, however, upgrading the device is not free of charge.
Does SafeLink charge any cost for free phones?
No, a SafeLink Lifeline-provided free phone is completely free of charge. Upgrading a free phone, on the other hand, will require you to pay a discounted price.
How long does it take to receive a SafeLink free phone?
Once your application has been approved, you can expect to receive your free SafeLink mobile device within 5 to 10 business days via US registered mail.
Can I have two SafeLink free phones?
No. SafeLink free phones are provided by Lifeline and Lifeline only allows one account per household. You can have a free cell phone or a free landline phone, but you can't have both, just as you can't have two cell phones or landlines per household.
Does SafeLink give free iPhones?
No, SafeLink does not provide free iPhones. However, they do sell iPhones. Their iPhone prices are either regular or slightly discounted.
Can I upgrade my SafeLink free phone?
Yes, you can. If you upgrade your SafeLink wireless services, you will automatically receive a free phone upgrade. Generally, however, upgrading a device doesn't come free of charge.
Can Seniors Get SafeLink Free Cell Phones?
Yes, however, not all senior citizens are eligible for a SafeLink free phone. The eligibility most depends on their income. You can check your eligibility online.
What is the toll-free number for SafeLink Wireless?
800-378-1684 is SafeLink's best toll-free number, however, you can also get in touch with the company by mail and through other numbers.
Can I use any SIM card on SafeLink?
No, SafeLink allows you to keep your phone, but to use their wireless services, you must have a SafeLink-compatible SIM card provided by the company.