Our lives are full of changes and it is up to us to make sure that those changes are positive whenever things are in our control. And switching phone carriers is one of such changes, where you can be in full control. However, to make the change for the better, you need to pay attention to certain details. Herein, we are done extensive research to provide you with useful tips and guidelines to help you make the switching phone carriers as simple as possible. We did our best to address all possible questions which will ensure that you make a smooth transition to a new carrier.
How to Prepare for Switching Cell Phone Providers
Good preparation is a key to success with everything in life and switching cell phone providers are no exception. Before you even consider switching a provider, you should know your reason. Are you switching to save money? Are you switching to get a special deal at a specific carrier? Are you switching to get a better monthly plan? Are you switching to get a better signal coverage? Know your reason.
Once you know why you want to switch phone carriers, you must ask yourself two important questions.
Are You On A Contract Or Payment Plan?
If you are on a contract or payment plan, you may not be able to switch your phone provider without paying a specific fee. Thus check your account status and know exactly what your commitments towards the existing carrier are. How much will they charge you to terminate the contract or payment plan? If you are switching to save money, you must account for these expenses. Early Termination Fee (ETF) can be rather expensive; even up to $350. Often it turns out to be cheaper to wait for your contract to expire than to terminate it.
Do You Want To Keep Your Current Phone Or Get A New One?
Whether you plan on keeping your existing phone and take it over to the new carrier or you intend to purchase a new phone is another important decision that you must make before switching. Knowing this will help you choose the best carrier that either offers you a new phone that meets all your needs or an appealing 'Bring Your Own Phone' option.
If you have answered the above two questions, you are ready to move forward.
What To Look At Before Switching Phone Carriers?
The last thing you want is to go through the process of switching phone carriers and end up with worse reception, higher bills, and generally poorer services. Switching carriers makes sense only when you are certain that you are gaining something. That said, it is super important that you know what your main reason for switching is (as discussed above). Below, we have listed the most important aspects you should pay attention to and will help you determine the best carrier for you.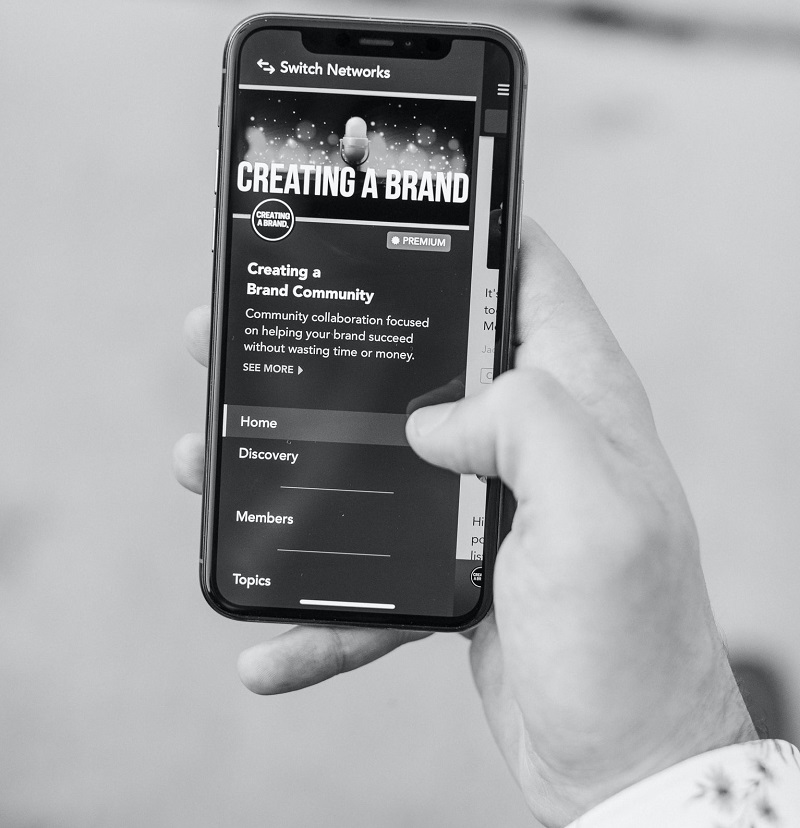 Determine Who Offers Service in Your Area
Know your options. First, you must determine which carriers offer wireless services in your area. Google search is a good place to start. Some sites offer you to enter your ZIP code and they return a list of available providers. If you decide to go with the latter, make sure to check with several of those sites since many offer incomplete lists. Here is a link to one of such sites https://www.highspeedinternet.com/providers/wireless (enter your Zip code and click the "Search Providers" button).
Check Carrier Compatibility
If you plan on bringing over your existing phone, you must check the two following things:
They offer a 'Bring Your Own Phone/Device' option in a first place and
If the BYOP option is available, you must make sure that the phone you plan on bringing over is compatible with their network.
To make sure that the above two conditions are met, you can either call the support of the wireless provider of your interest or simply visit that carrier's website. If you decide for the latter, look for 'Bring Your Own Phone' (BYOP) or 'Bring Your Own Device' (BYOD). Typically, those will be displayed in the main menu or straight on the home page, however, you may always use the search option to locate it faster.
If you are not able to find anything related to BYOP/BYOD on their site, this is usually a good sign that they don't offer the option of bringing your own phone.
If they do have that option available, you will get to a page dedicated to the BYOP option. There you will normally find instructions on how to check your phone's compatibility. Normally, you will need to enter your phone's IMEI (phone ID).
If your phone is compatible, you may proceed, however, if your phone is not compatible, you will need to get your phone unlocked (if applicable) or get a new phone to use that carrier's services.
Understanding CDMA and GSM
This is a rather technical aspect, yet you must understand it, especially if you are using an older device and want to bring it to another carrier.
In the US, there are two wireless systems, CDMA (Code Division Multiple Access) and GSM (Global System for Mobile). Out of the main carriers, Verizon and US Cellular operate on CDMA, while AT&T, T-Mobile, and Sprint (switched to GSM from CDMA in 2020) operate on GSM.
With phones produced before 2015, which are limited to the 3G network, the interchangeability between GSM and CDMA networks was not possible. However, since the birth of the 4G LTE network, all phones operate on SIM cards and are, as such, able to be used on both GSM and CDMA interchangeably if unlocked.
If you have a phone that has a SIM card and is operable on the 4G network, you have a good chance of being able to bring it over to another carrier. On the other hand, if you have a phone that is limited to the 3G network, you won't be able to go from a CDMA-based carrier to a GSM-based one.
NOTE: With the birth of the 5G network, most carriers have set in place a transitional period as they plan to remove 3G service out of operation throughout a couple of years. As such, many of them don't allow new customers to use 3G-based phones with their network.
Unlocking Your Phone for Greater Flexibility
Unlocking phones is now fully legal, as such, all carriers are required to have a specific unlocking policy set in place. In some cases, your phone will be automatically unlocked after you have paid for it in full, in others you will need to request for your phone to be unlocked (you and your phone must meet specific conditions to be eligible for the unlock).
To request your phone to be unlocked you must call your existing carrier's support. They will let you know if you are eligible and how long will it take. It normally takes 1-3 days.
If your carrier is not willing to unlock your phone, you have a couple of alternative options, the best of which is to use a third-party unlocking service. Many online companies are offering these services. Prices range from $5-50 and depend on the time frame in which they can get your phone unlocked. You will need to provide your phone's IMEI to get the unlocking code.
Compare Phone and Data Plan That Meets Your Needs
In line with your reason for the switch, make sure to perform a decent comparison between the available carriers. If you are switching to get a more affordable plan, check plans, if you are switching to get a discounted new phone, check special phone deals, if you are checking to get better reception, check their coverage, etc.
You can use sites like ours that have researched for you or you may visit each available carrier's website and check their deals, plans, and so on. You may also call their support to acquire the information you need via phone or pay a visit to their local store/representative (if applicable) and acquire in person.
Below are some of the most important questions. Answering those will help you determine the best option for you.
What will it cost you to drop your current provider? Are there any deactivation fees? What will it cost you to initiate a new carrier? Are there any activation fees? How many minutes, text and data does a plan include? Do I want a prepaid or postpaid plan? Do I want a new phone? Do I want a refurbished phone? Do I want to pay my new/refurbished phone in full or do I want monthly settlements?
Make sure that you get the answer to all the questions that apply to your case. Moreover, make sure to view the big picture; you may find a cheaper phone with one carrier but its plan may be more expensive, which will cost you more in the long run.
Avoiding Early Termination Fees
Early Termination Fees (ETFs) are something that you should try and avoid. If you have signed a contract, which is still valid, a carrier may charge you very high ETFs for terminating it before its due day. If that is the case, it is best to wait until your contract expires.
In some cases, a new carrier (if eager to obtain a new client) may be willing to help you settle the ETFs. This is not common, however, it those happen. They may pay your ETF and let you pay them back in monthly installments added to your regular monthly bill.
Will There Be Hidden Fees?
Both, your old carrier (the one you plan on leaving) and a new one (the one you are switching over to) both may have some hidden fees. Deactivation and activation fees are just the beginning, oftentimes there are some ridiculous fees, which you must acquire about and account for. Also, pay attention to the prices; some carriers include tax some charge it extra.
Confirm Whether Your Previous Plans Have Been Canceled
Once you have switched over to a new carrier, check again with your old carrier that your previous plans have been canceled. The last thing you want is to continue paying for the services you are not using.
Best Switching Phone Deals from 5 Carriers
In this section, we will present you with 5 carriers that offer some very appealing switching deals and may be of interest. We have set our focus on the 5 largest and most popular carriers, mainly because of their great coverage. However, you may be able to find some better deals from other smaller wireless providers available in your area using the guideline provided above.
NOTE: Most of the deals presented below come with a very specific set of conditions that you should read carefully and understand fully before committing to any of those deals.
Verizon Switching Deals
Verizon has been voted for the best cell phone provider in the US in 2020. As such, it deserves to be at the top of our list. They offer the best network (5G already available), offers clients to add wearable or table to plan for a very affordable price, and has a good selection of devices. On the downside, it can be expensive.
Here is a list of special switching deals currently available (at the time of writing):
Buy a phone, get one FREE – Verizon lets you save on select phones from the same brand when you switch with Unlimited. In general, they are offering you $300 when switching and $700 (or even $750) discount on a second new line. For phones that are cheaper than $700, it means that you get them for FREE. This offer doesn't apply to all models.

Buy one of Verizon's newest Galaxy 5G phones, get Galaxy S10 for FREE – Plus, get $300 when you switch two lines. Eligible on 128GB. With Unlimited.
Buy the latest iPhone, get iPhone 11 for FREE. Plus, get $300 when you switch two lines. Eligible on 64GB. With Unlimited.
Buy one LG V60 ThinQ™ 5G UW, get one for FREE. With Unlimited.

Save $300 on iPhone XS Max – Get an amazing iPhone for less. Now when you add a new smartphone line.
Get iPhone 7 for FREE – with a new smartphone line on Unlimited, you get an iPhone 7 for free.
The stunning iPhone XS Max deal – get $450 off, when you switch with Unlimited (online only)
'Your next phone, now free' deal – includes several older models (iPhone 7, Nokia 3V, Motorola Moto g7, Samsung Galaxy A10e, Alcatel Avalon V) when you switch or add a new line. No trade-in required.
You may explore Verizon switching options further, by visiting https://www.verizonwireless.com/onedp/landing#/ and answer the given question.Visiting here for Verizon new and Existing customer deal
T-Mobile Switching Deals
T-Mobile is the second most popular wireless provider in the US and the best provider for 5G coverage. They have a great Unlimited 55+ plan for seniors, offers very fast network, superb nationwide 5G coverage. On a downside, it does offer fewer plan options that many other carriers.
Here is a list of special switching deals currently available (at the time of writing):
Buy a Samsung Galaxy S20 5G, get one FREE – Via 24-monthly bill credits when you get 2 new lines for only $90/month. Nationwide 5G access included in every plan at no extra charge.
Get iPhone 11 for FREE – Switch and get two lines plus a new iPhone 11 for free for each line at just $90/month, via 24 monthly bill credits, with qualifying trade-ins.
Save up to $700 on iPhone 11 Pro & iPhone 11 Pro Max – this offer is available when you switch and trade in a qualifying device.
Buy an LG V60 ThinQ 5G & get one FREE – V60 ThinQ 5G is introducing the dual-screen, triple-camera, and much more. Plus, nationwide 5G access included at no extra charge. Free with qualifying service via 24 monthly bill credits.
FREE smartphones for new lines – Get one of T-Mobile latest smartphones (T-Mobile REVVLRY, Samsung Galaxy A10e, LG K40, Motorola Moto g7 Power, LG Aristo 4+) for each line on your plan via 24 monthly bill credits. No trade-in necessary.
iPhone XS for FREE – Via 24 monthly bill credits when you switch with eligible trade-in.
Get a FREE Samsung Galaxy Tab A – Via 24 monthly bill credits when you switch and add an eligible line.
Get 50% off the new Samsung Galaxy Tab S6 when you switch to T-Mobile and add an eligible line.
Sprint Switching Deals
Sprint is the US 3rd most popular wireless carrier and it has been acknowledged as the best cell phone carrier for low-priced plans. It offers affordable prices, exceptional-value unlimited plans, and has solid and constantly improving coverage. On the downside, its coverage isn't very reliable in rural areas.
Here is a list of special switching deals currently available (at the time of writing):
Get a $100 Prepaid Mastercard when you lease a new phone and keep your number. Requires port and online registration.
Many discounted Apple products, including new and pre-owned iPhones.
'Double Up On iPhone Xs And Save' deal – Lease iPhone Xs for $18.75/mo. and get a second one for FREE. Conditions apply.
Get a $300 prepaid Mastercard when you bring your phone or buy a new one outright and switch your number to Sprint. Requires port and online registration.
Discounted Samsung Tabs and Smartwatches
Galaxy S20 $0/mo. – Get the Samsung Galaxy S20 for FREE when you add a new line with Sprint Flex lease.
Sprint is introducing No Credit Check – Bring your phones or buy new ones outright and get Sprint's Unlimited Plus plan for $20/mo./line for 5 lines.
Discounted Google phones – Four Great Phones With features and prices you'll love. Starting at just $5/mo.
Get up to $650 toward switching fees – Sprint offers this time-limited special deal to all new clients that may face switching fees. The value is provided via Prepaid Mastercard of up to $650 per line.
AT&T Switching Deals
AT&T is known as the best cell phone provider for veterans and military personnel. It offers one of the fastest networks, superb coverage, and is veteran-friendly. On the downside, its prices tend to be on the expensive side.
Here is a list of special switching deals currently available (at the time of writing):
Get the amazing iPhone XR – No trade-in required. Choose any color iPhone XR 64GB. Select a qualifying unlimited plan. $1/mo. (instead of $20)/mo. on 30 mo. installment plan. Requires 0% APR installment agreement with 30 monthly device payments and well-qualified credit. Restrictions apply.
Get the revolutionary Samsung Galaxy S20 5G for $10/mo. – Enjoy 5G connectivity in more and more locations. Req's new line, $1000 on 0% APR 30-mo. agmt. & well-qual. credit. Req's a compatible plan for AT&T 5G connection. Limited AT&T 5G availability. May not be available in your area.
Get the LG V60 ThinQTM 5G for free – Plus, get the LG Dual Screen for free when you redeem on lg.com; 5G capable. No trade-in required. No Unlimited requirement. Online only.
Get the powerful iPhone 11 for $0 when you switch to AT&T -get up to $700 in credits towards any iPhone 11.
AT&T THANKS – Enjoy movie tickets, live events, and exclusive offers and perks—just for being with AT&T.
Other discounted phones available when switching.
Military and veteran families special deals:

Exclusive savings on unlimited wireless – pay less than $27/mo. per line for 4 lines
You can read more for AT&T existing customer AT&T Deals for Existing Customers
Metro by T-Mobile Switching Deals
Metro by T-Mobile (formerly known as MetroPCS) is the best cell phone provider for families. It offers great deals and also a 5G coverage. On a downside, it doesn't offer HD streaming and it only enables you to purchase its packages in local stores (they do offer a website where you can view available offers and other details).
Here is a list of special switching deals currently available (at the time of writing):
One line 2GB data for $15/mo – Get high-speed data and unlimited talk and text on the phone you love (BYOP) or when you buy a new phone. Each additional line only $15/mo. Condition apply.
Unlimited data for your tablet – get a FREE tablet or bring your own
Save $350 of iPhone 7 – instead of $399.99 pay only $49.99 for this powerful iPhone
$40 Unlimited line + FREE Samsung Galaxy A20
2 Unlimited lines for $65 + FREE phone + FREE Tablet – free Samsung Galaxy A20 &Alcatel JOY TAB
Bring your own phone and get $50 – online exclusive offer
How Can You Change Cell Phone Providers and Keep Your Number?
Every carrier that offers BYOP/BYOD option allows you to keep your existing number.
After inserting a new carrier's SIM card into your existing phone, activate it. Then call the support team let them know that you want to use your old number. They will sort things out for you. In some cases, you will need to contact your old provider and request a porting authorization code (PAC).
Switching Customer Complaint
The most common types of switching complaints in the communications sector are about contract cancellation, early termination fee, or price increase. If you can't solve these issues on your own, you may use companies that offer these sorts of services. However, it may turn out to be more costly than settling the ETF, so make sure to check their pricing before you decide to go down that road.
How to Switching Phone Carriers Related FAQ
How to transfer phone contacts from one device to another?
These days all devices offer some sort of cloud-based storage solution, which is perfect for this. Simply back up your contacts on your old device and then upload them on your new device. There are also apps that may be used to do so. Another option is to use an external microSD card if both phones have a slot for it. The exact process varies from brand to brand and model to model.
Will I lose all my stuff on my phone?
No, you can transfer it in various ways. You may do the same thing (as described for contacts) for all the content on your phone.
What to do with your old phone after switching cell phone carriers?
If the carrier offers a BYOP option, you may continue using it. If you decide to use a new phone instead, you may check trade-in options, try to sell it on your own, or keep it for backup.
If your old phone is not functional make sure to recycle it properly (use the garbage bins for electronics).
Which numbers can I port?
You can import all active numbers, numbers that haven't been reported stolen, and belong to you (must prove that you are a legitimate account holder).
How to switch carriers? How to port? Can I use my phone during the porting process?
Switching carriers:
Select a new carrier based on the information provided in this article.
Chose a new phone or a BYOP (if applicable).
Install and activate the SIM card.
Port number:
After activating your new SIM card, call the new carrier's support and explain you want to port in your existing number. They will let you know how to proceed.
Phone use during the porting process:
Typically, you may make outgoing calls on your old cell phone, but incoming calls will only go to your new phone.
How long will the process take?
Normally it is done in a couple of days. The norm is 7 – 10 days, however, it is normally faster.
Does it cost anything to port my number?
Normally, the carrier doesn't charge for that service.
Can my carrier refuse a porting request?
Yes, in some specific case it may (if the number is not active, has been reported stolen, you are not able to prove that you are a legitimate account holder, etc.).
You can read more about other companies here Boost Mobile Bring Your Own Phone and Switching deals, TracFone Bring Your Own Phone and switching deals, T-Mobile Bring Your Own Phone, Q-Link Bring Your Own Phone, SafeLink Bring Your Own Phone