Are T-mobile Phones Unlocked? How To Know If My T-mobile Phone Is Unlocked?
T-Mobile is one of the largest and most popular wireless carriers in the USA. They also have the largest 5G network in the states. As such, it is not strange at all that more and more people show interest in their network and their service.
In general, T-Mobile phones come locked to their network. That means that you are not able to use a T-Mobile phone with other services. At least not until you unlock it. There is a specific set of eligibility conditions set in place, which must all be met for you to get their support to unlock a T-Mobile phone. We will provide you with all the details as we move on.
If you have a relatively new T-Mobile phone and you haven't requested for it to be unlocked, then it is a good chance that your device is locked. To check if T-Mobile Carrier Unlock took place or if your phone is still locked, you have several options:
Log into your 'My T-Mobile' account. In the My Line section, click your device name to access the Check device unlock status option. If your device type is listed as unknown (including BYOD devices), click View Account. In the account overview page, scroll down to Lines and Devices. Select the appropriate line and click Check device unlock status option. Dial *#06# on your device and write down the IMEI number that displays.
Call T-Mobile support at 1-800-937-8997 and ask them to tell you if your T-Mobile SIM unlock took place or not.
Use any other carrier that offers the Bring Your Own Phones (BYOP); visit their official website click the BYOP and then 'check compatibility' or something similar. By entering your phone's IMEI, you'll be able to learn if it is compatible with their network. If compatible, that most likely means it is unlocked.
If you or any of your family members or a close friend have a SIM card from other carriers, you can use it to check if your phone is unlocked. Just turn off your phone, remove the T-Mobile SIM card and insert other carrier's SIM. Then power on your device and try to connect to the network. If it connects and you are able to send texts and make a call, your phone is most likely unlocked.
What Do I Need To Know Before Trying To Unlock T-mobile Phone?
If you want to unlock the T-Mobile phone, you must know that every phone and customer must meet a specific set of eligibility prerequisites in order for T-Mobile to accommodate your request. We will take a detailed look at those in the following section.
You should also know that there is an unlocking-related law set in place that gives you the right to have your phone unlocked as soon as the conditions set by the carrier are met.
Unlocking your device through the carrier that the phone is locked to it the best and safest method to end up with a properly unlocked device that will offer maximum compatibility with other carriers. There are other alternatives, which we will discuss later on.
You should also know that attempting to unlock your device on your own affects your warranty. If conditions are not meet it is also illegal as it violates carriers' policies.
Now that you know a little something about unlocking, let's have a look at how to unlock T-Mobile phone.
How To Unlock T-mobile Phone?
In this section your will learn all there is to know about the unlock T-Mobile phone procedure. We will present you with their eligibility requirement, their unlock app, and detailed step you need to take to get your device unlocked.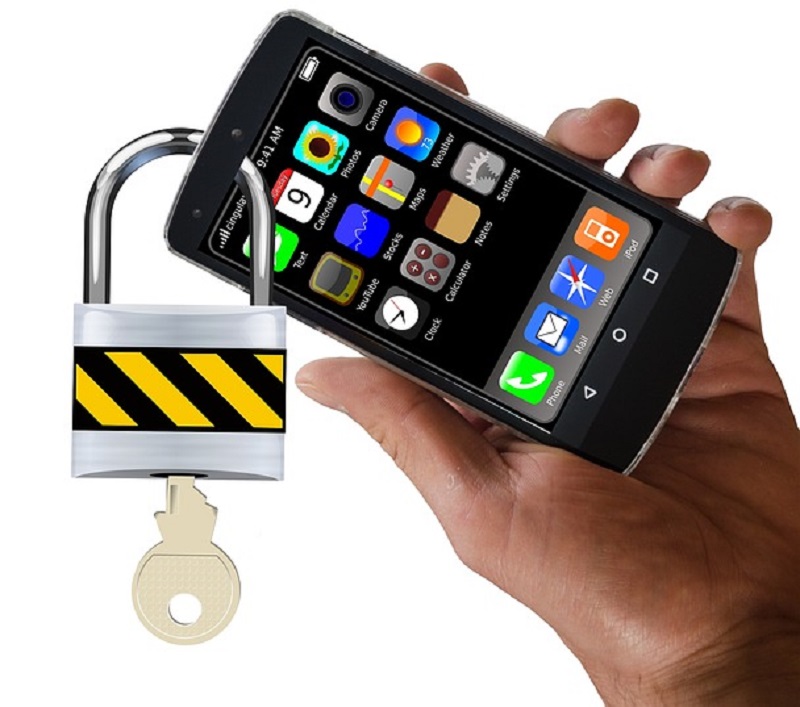 Eligibility Requirements to Unlock a T-Mobile Phone
As mentioned above, to unlock T-Mobile phone, you need to meet specific eligibility conditions. These are as follows below.
General unlock T-Mobile phone eligibility:
The device must be a T-Mobile device.
The device must not be reported as lost, stolen or blocked to T-Mobile.
The account associated with the device must be in good standing (t.i. all the bills must be paid)
You have requested no more than 2 mobile device unlock codes per line of service in the last 12 months.
The device must satisfy all the Postpaid or Prepaid Unlocking terms outlined below.
Unlock eligibility for monthly phones and tablets:
The device must have been active on the T‑Mobile network for at least 40 days on the requesting line.
If the device was financed using T‑Mobile's Equipment Installment Plan (EIP), then all payments must be satisfied and the device must be paid in full unless otherwise specified.
If the device is on an account that has a service contract term, then at least 18 consecutive monthly payments must have been made or the account was migrated to a no-contract rate plan.
If the device is associated with a canceled account, then the account balance must be zero.
T‑Mobile may request proof of purchase or additional information in its discretion and certain other exceptions may apply.
Unlock eligibility for prepaid phones and tablets
The device has been active on the T‑Mobile network for more than 1 year.
If the device has been active for less than 1 year, then the Prepaid account associated with the device must have had more than $100 in refills for phones or tablets since the device's first use date.
T‑Mobile may request proof of purchase or additional information in its discretion and certain other exceptions may apply.
Military and other exceptions
Deployed military personnel who are customers in good standing are eligible to have their devices unlocked upon the provision of deployment papers. Exceptions to some or all requirements may apply in other circumstances for Business and Government Accounts. If that is the case for you, contact T-Mobile support at 1-800-937-8997 for more details.
Unlock T-Mobile Phone with T-Mobile Device Unlock App
T-Mobile Device Unlock app is an Android app that allows you to request and apply a mobile device unlock directly from the device. There is no Apple iOS version of this app available, at least not yet.
The T-Mobile Device Unlock app comes pre-installed only on supported devices.
The app is not listed in the Play Store, if the app was installed on a device before, it may appear in 'My apps & games > Installed'. But you cannot install the app from this location.
If the app is not listed, make sure it is not disabled or hidden on the device. The app will uninstall itself after a permanent unlock.
To use the app you need:
A T-Mobile account.
A T-Mobile Android device that supports the app and has the latest device software.
T-Mobile network coverage or a connection to a Wi-Fi network.
To meet device and account eligibility requirements presented un the above subsection.
Using the app:
Search for and select your device in Devices.
Scroll down to How Tos and click Security.
Look for and click Mobile Device Unlock. Note: If this link is not available, your device does not have the Mobile Device Unlock App. In that case, you will need to contact T-Mobile support to request an unlock code.
Follow the instructions to unlock your device.
If you are having trouble unlocking your device, contact T-Mobile support at 1-877-746-0909 or check out T-Mobile's troubleshooting tips by visiting their official website.
Temporary unlock expiration
When a temporary unlock expires, you receive an expiration message.
Tap OK. If a non-T-Mobile SIM card is inserted after the expiration, the device reboots.
T-Mobile Unlock Procedure
If a device meets the eligibility requirements presented above, contact T‑Mobile Customer Service to request an unlock code, and steps to unlock your device.
NOTE: Exceptions for Military Personnel and Business and Government Accounts may apply in certain circumstances. Contact T‑Mobile Customer Service for more details.
The steps:
Your device and account must meet the eligibility requirements to qualify for an unlock code.

If you have an Android device, check your Device How Tos under Security to see if you have Mobile Device Unlock App. If the app is available on your device, use it to unlock it as per the previous subsection. NOTE: T-Mobile unlock iPhone is not possible with the app.
Once you've confirmed you're eligible, proceed to the next step

You must be the billing responsible party or authorized user to request T-Mobile Carrier unlock.
Call T-Mobile support at 1-877-746-0909 or use the T-Mobile app to contact them and request them to unlock the T-Mobile phone.
What Can I Do If T-mobile Refuses To Unlock My Phone?
T-Mobile is obligated by the law to respect your request for T-Mobile SIM unlock. If they refuse to unlock it, it means that you do not meet the above eligibility requirements. As such, we should warn you that it is a violation of T-Mobile policy if you proceed with unlocking using other methods while you and your device are not eligible for the unlock. This may result in legal consequences.
As such, it may be best to wait until your device meets all the eligibility requirements and request unlock T-Mobile phone service once again.
That said, there are several alternative ways to unlock your device. Most of those are limited and rarely provide solid results as they include the use of shady free apps and physical tampering with the phone. As such, we will focus on third-party unlocking services.
These are online websites that can provide you with the T-Mobile unlock code in exchange for your phone's IMEI number and payment (this varies from $5-50):
Official iPhone Unlock – BEST FOR T-Mobile unlock iPhones service
DoctorSIM Unlock Service
Unlock Base
iPhone IMEI – another option for T-Mobile unlock iPhones service
Mobile Unlocked
Cell Unlocker
DirectUnlocks – they offer very fast results and promise to get your phone unlocked in less than six hours.
T-Mobile Unlocked Phone List
As you've learned above, any T-Mobile device can be unlocked as soon as the eligibility conditions are met. As such, we decided to present you with a list of 7 best T-Mobile unlocked phones and their main features herein.
Apple iPhone SE
The new iPhone SE is the most affordable new iPhone. It is available in white, red, and black colors and in 64GB, 128GB, and 256GB internal storage versions.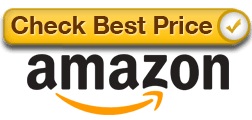 The iPhone SE is the most powerful 4.7-inch iPhone ever. It features the A13 Bionic chip for incredible performance in apps, games, and photography. It comes with a portrait mode for studio-quality portraits, six lighting effects, and next-generation Smart HDR for incredible detail across highlights and shadows. The phone also enables you to capture cinematic-quality 4K video. With long battery life and water resistance, it's so much of the iPhone you love, in a not so big size.
Samsung Galaxy A10e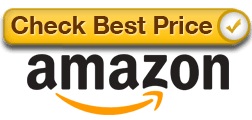 The Samsung Galaxy A10e is a highly affordable option for Samsung fans. With the Samsung Galaxy A10e, you get exactly what you need with the performance and reliability of a brand you can trust. It lets you do more with a long-lasting battery, keep all of your stuff with a 32GB built-in memory, and experience it on a 5.83″ edge-to-edge Infinity Display. This really is a very powerful phone you need to keep connected with friends and family—and at just the right price.
OnePlus 8 5G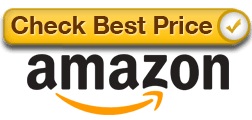 OnePlus 8 5G lets you discover a powerful, next-gen 5G experience. It enables you to watch your favorite shows and movies on a cinematic High-Performance 6.55" Fluid Display and shoot brilliant photos and videos with an impressive 48MP main camera, Ultra Wide Angle camera, and dedicated macro lens. Plus, boost your charge with Warp Charge 30T. The phone packs 8GB of RAM and 128GB of internal storage. It also has the highest grade for dust and water resistance (IP68).
7T Pro 5G McLaren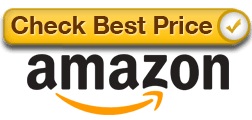 The 7T Pro 5G McLaren delivers a next-level viewing experience, thanks to its smooth 6.67" 90Hz Fluid Display in 3120 x 1440 pixels resolution. The phone features the latest in fast charging technology and a versatile triple camera, the OnePlus 7T Pro 5G McLaren offers fast and smooth performance without compromise. It packs 256GB UFS 3.0 Storage, Warp Charge 30T, Dual Stereo Speakers – Dolby Atmos® Technology, In-Display Fingerprint & Face Unlock, 21 hour talk time battery, and much more.
LG V60 ThinQ™ 5G Dual Screen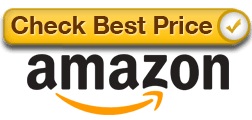 The LG V60 ThinQ™ 5G Dual Screen represents the best that LG currently has to offer. Its special case creates a dual display, which is extremely useful for highly-advanced multitasking. The LG V60 ThinQ lets you capture every detail with next-level audio and video capabilities. It enables you to enjoy the strength and innovation of 5G connectivity. With an infinite number of ways to multi-task, this 5G phone with a 6.8" OLED display will transform the mobile experience. It also packs Triple 64MP OIS AF/13MP Wide/ToF Rear Cameras, 21 hours talk time (Long Lasting 5,000 mAh Battery), 10MP AF Front Camera, 8K Video Recording capabilities, ASMR Recording with 4 MIC, LG Pay, and much more.
iPhone 11 Pro Max
The iPhone 11 Pro Max is the best that Apple has currently to offer when it comes to iPhones. This advanced smartphone lets you shoot amazing videos and photos with the Ultra Wide, Wide, and Telephoto cameras.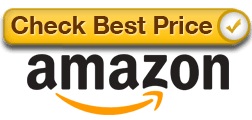 It will let you capture the best low-light photos with Night mode. Its 6.5-inch Super Retina XDR display is perfect for watching HDR movies and shows. It offers the brightest iPhone display yet. You will experience the unprecedented performance with A13 Bionic for gaming, augmented reality (AR), and photography. It also delivers an all-day battery life and a new level of water resistance (IP68). The fact that it is the first iPhone powerful enough to be called Pro tells you a lot.
If you would like a slightly smaller version of the same capabilities and features, go with iPhone 11 Pro.
Samsung Galaxy S20 Ultra 5G
The Samsung Galaxy S20 Ultra 5G is arguably the most advanced smartphone on the market. It is a highly-capable pocket computer that offers incredible performance.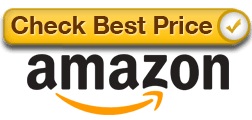 It is available in two memory variants, 12GB RAM and 128GB ROM or 16GB RAM and 512GB ROM, both better than any other smartphone. It packs many incredible features, including the Quad 108MP +48MP +12MP +ToF RF Cameras with 100X Digital & 10X Hybrid Optical Zoom, never-seen-before 40MP Front Camera, massive 37 Hours talk time, 6.9″ Infinity-O, Super AMOLED 3200 x 1440 pixels display, 5G capabilities, Superfast 25W Charge, expandable memory up to 1TB (SD card not included), Wireless PowerShare, 8K Video Capture & 8K Video Snap, and IP68 Water & Dust Resistant. This phone has what it takes to leave you speechless.
Are T-Mobile Phones SIM Unlock?
No, T-Mobile phones are SIM locked. T-Mobile SIM unlock is just an older expression for the T-Mobile phone unlock or also known as T-Mobile carrier unlock.
However, if you've read the above sections, you know that you can unlock the T-Mobile phone as soon as you meet all the eligibility requirements. Once unlock is requested, you will have a T-Mobile SIM Unlock phone on your hands in no time.
What Carriers Are Compatible With T-mobile Unlocked Phones?
T-Mobile unlocked phones are no different than any other unlocked phone, which means that they are compatible with basically any other carrier's services that support the BYOP option. However, since there are some exceptions, it is always best to use that carrier's BYOP page to check compatibility by entering your phone's IMEI.
In the past, the T-Mobile unlocked devices were limited to other GSM-based carriers (this still applies for 3G based devices), however, since the birth of 4G LTE network both GSM and CDMA-based phones operate using SIM cards. This means that most phones can be used interchangeably.
So, you are highly likely to be able to use your unlocked T-Mobile phone with every carrier that offers the BYOP option. Here is the list of some popular carriers that have the BYOP set in place:
AT&T
Sprint (is now a part of T-Mobile family)
Verizon
Boost Mobile
Cricket Wireless
Metro by T-Mobile
Net 10 Wireless
Straight Talk
Total Wireless
Tracfone
There are also much smaller and less know (more local) service provider and Lifeline-focused carriers that offer the BYOP option and you may be interested in. Check out T Mobile compatible Phone
Pros and Cons of T-Mobile Carrier Unlock
T-Mobile carrier unlocks or T-Mobile SIM unlocks will enable you to use your device freely with many other domestic and foreign carriers. This option is extremely practical for all of you who are constantly on the road or traveling a lot. The ultimate freedom to use your device with basically any SIM card you want is the main pro of having a T-Mobile SIM-unlocked phone.
If your phone is dual-SIM capable, having it unlocked makes even more sense as it will enable you to use two networks simultaneously.
Another pro of having an unlocked device is the fact that unlocked phones get updates first.
The only downside of getting your phone unlocked is that it may affect your warranty and carrier support on that device. However, you can always turn to the phone manufacturer directly.
Difference Between T-mobile Locked Phone And Unlocked Phone
T-Mobile locked phones are all phones that are locked to the T-Mobile network. This means that the phone only works (can make and accept calls and send and receive texts) when a T-Mobile SIM card is inserted in it. If any other SIM card is inserted, the phone will not be able to connect to that network and will not be able to perform its basic functions.
On the opposite side, the T-Mobile unlocked phones or any other unlocked phones represent devices that are generally free to use with all carriers that have the BYOP option enabled.
T-Mobile Phones Replacement
T-Mobile phones come with warranties and return policies that enable you to get a free repair or replacement phone if any issues weren't caused by misuse.
If you want to be entitled to a T mobile replacement phone even if you lose or damage it, then you need to protect your device by purchasing Device Protection or Protection 360 (for maximum protection).
If you want to file a claim, you can do so online: https://www.t-mobile.com/support/devices/file-a-device-protection-claim.
FAQ
How do I know if my unlocked phone will work with another carrier?
You need to make sure that the carrier offers the BYOP option and then use their website to check compatibility.
Is there a charge to unlock T-Mobile phone?
No, unlock T-Mobile phone service is free for all eligible devices and customers.
Does a time limit apply? How long does it take?
In general, T-Mobile promises to provide eligible customers/devices with a T-Mobile unlock code within two business days.
When can I request the unlock code for my phone?
For your eligible T-Mobile device, you can obtain a T-Mobile unlock code via the T-Mobile Device Unlock App (if available on your phone; only on certain Android devices) or by requesting it from the T-Mobile support. For detailed instructions see the 'How to unlock T-Mobile phone?' section above.
How long will it take me to receive my unlock code?
Normally a T-Mobile unlock code is provided within two business days (unless further information about timing is provided).
What do I do if I receive an error using the Device Unlock app?
Give T-Mobile a call at 1-877-746-0909 or use the T-Mobile app to contact them.
Why do carriers lock phones?
There are two main reasons; one is to protect themselves in cases when a device is purchased based on monthly plans, while the other is a completely marketing-based move that ensures them that customers will continue using their services.
Will my device be under the warranty after unlocking?
If you follow T-Mobiles policy and meet all the eligibility requirements, the act of unlocking your device should not affect your warranty.
Will unlocked T-Mobile phone work on AT&T?
Yes, generally speaking, an unlocked T-Mobile phone should work on the AT&T network. However, you should always check the compatibility on AT&T's website.
Will unlocked T-Mobile phone work on Verizon?
Verizon is a CDMA-based network, while T-Mobile is GSM-based. As such, the interoperation is limited to 4G LTE operable unlocked T-Mobile phones. Again, make sure to check the compatibility on Verizon's website.