Total Wireless offers quite impressive contract-free plans and is as such a great wireless provider that many consider joining. To make the transition even more pain-free, they offer you to bring your existing device.
For those of you who are not familiar with a 'Bring Your Own Phone' concept, it is exactly what it suggests. It means you bring your existing device with which you use a new wireless provider's SIM card.
Why Bring Your Own Phone to Total Wireless
For those of you who don't have a working phone and are looking for a new device, Bring your own phone option isn't at all interesting. However, if you have a working device that you like and have gotten used to it, replacing it is the last thing you want to do, right?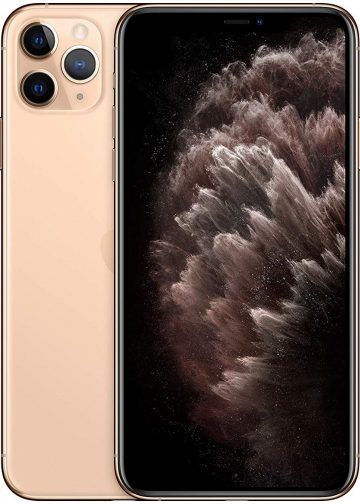 Luckily, BYOP enables you to continue undisrupted use of your phone by simply replacing its SIM card (or adding a second SIM, in case of dual SIM option).
Total Wireless makes this process very simple and stress-free.
So here are the main reasons why people love BYOP option:
You avoid all the fuss related to switching your phone
You get to keep the phone you like
You get to save money that would otherwise be spent on a new device
You are environmentally conscious as you use one device for a longer period of time and consequently produce less waste in the form of electronics
If you want to keep your existing phone for any of the above reasons or some others, Total Wireless contract-free plans in combination with their BYOP option might be a perfect solution for you.
Total Wireless BYOP Compatibility
There is a term we must address before moving any further – compatible phones. By 'compatible phones' we mean cell phones, either smartphones or regular phones, that can be used with Total Wireless services, thus are compatible with Total Wireless mobile network. Total Wireless compatible phones are the ones that pass their compatibility check (more on that below) or unlocked CDMA phones.
Total Wireless Compatibility Check:
To check your phone's compatibility, visit https://www.totalwireless.com/activation/byop/collectesn?carrier=VZW and enter IMEI, MEID, or the serial number of your phone.
If you need further assistance, call Total Wireless support at 1-866-663-3633 (Call Center Hours: 8AM – 11:45PM (EST), 7 days a week).
Total Wireless Bring Your Own Phone Process
Total Wireless makes the BYOP process super easy and simple. The whole process consists of 4 simple steps: Compatibility check, SIM card purchase, replacing the SIM card, and activating it.
Step #1: Total Wireless BYOP Compatibility Check
First, you must verify that your current device is compatible with the Total Wireless network. You can do so via their website (as described above) or by texting 'byop' to 611611.
If you are struggling to locate the ESN/MEID/IMEI number, feel free to call Total Wireless's support at 1-866-663-3633 and ask for help.
Step #2: Purchase SIM Activation Kit
After making sure your phone is compatible with the Total Wireless BYOP option, you get to purchase a SIM activation kit. By completing the Total Wireless BYOP process online you will basically order a new Total Wireless SIM card, which will be delivered to your address in a matter of days.
Step #3: SIM card installation
After receiving your new SIM card, you have to replace your existing SIM card with Total Wireless's one. This process is slightly different for each phone. Make sure to be gentle and to position your SIM card correctly. Pay attention to which SIM card size (standard SIM size (for older regular phones), mini, micro, or nano) is applicable for your device and you a proper SIM card adapter. If your phone has a dual SIM card slot, you don't even have to remove the existing SIM (this would make sense only if it's still active).
Step #4: Activation
After installing your new SIM card, you will have to activate it. Visit https://www.totalwireless.com/activation/selectdevice, select 'bring your own device' and complete the activation.
To complete the Activation, you will need to:
Enter your NEW phone's SIM card number.
Enter the phone number of the device you are transferring.
Provide a few account details about your current service provider to approve the number transfer. This may include:

Your Account Number
Your Password or PIN
Your contact information, as it is registered with your current service provider

Enter your Service Plan PIN (or purchase one, if you are using a debit card, credit card, or bank account).
Create a Total Wireless account. If you already have one, you will need to log in.
Setup your phone.
NOTE: If you need any help with the process, simply call 1-866-663-3633 and a helpful Total Wireless staff will be more than happy to assist you.
Since there might be some of you who prefer to sort this kind of things in person, you may want to visit Total Wireless local representative.
Use this link (https://www.totalwireless.com/findastore) to locate a store closest to you.
Take-Home Points
If you love your existing phone and you want to keep it, Total Wireless offers you a very solid BYOP option. The process is simple as described above in detail. You can do it all online or in-person at one of their local representatives. Simply follow the instruction and enjoy your existing phone.
Check if you want to know more about different phones Life Wireless Compatible Phones,Tracfone Compatible phone,safelink compatible phones,Verizon Compatible Phones,Access Wireless Compatible Phones,Qlink Wireless Compatible Phones,Assurance Wireless Compatible Phones,
What Does Means By Bring Your Own Phone
Bring your own phone or short BYOP (often BYOD – Bring Your Own Device) is something many wireless providers offer. By offering you this option, you get a chance to continue using your existing phone and switch to another wireless provider. Moreover, you can normally choose to use a new phone number or even keep the existing one, which can often be a way more convenient thing to avoid informing all your contacts about your new phone number.
Herein, we will take a closer look at the Total Wireless's 'Bring your own phone' option and present you with a ton of useful information that will help you decide, whether or not Total Wireless BYOP option is something you might be interested in.
Visit to learn about other free smartphones Government Free Phone,Free Touch Screen Government Phones