Are TracFone Phones Unlocked?
You probably know that Tracfone provides quite a rather wide range of affordable devices. These devices are not unlocked. They are locked to TracFone services, which means that you can only use them with Tracfone plans.
However, since May 2016, Tracfone has a specific unlocking policy set in place. This lets customers request for their phones to be unlocked.
How to know if my TracFone is unlocked? This is the question that many users ask themselves. The easiest and fastest way is to us try a Tracfone with another carrier's SIM card. If it can connect to their service and you can actually make a call, then it is unlocked.
As we move along, you will learn how to get Tracfone phones unlocked with ease. There are several ways to do so, however, the easiest way is to contact Tracfone's customer support and request it.
Though before we go into detailed steps on how to get Tracfone Phones unlocked, we need to cover some other details.
What Do I Need To Know Before Trying To Unlock A Tracfone?
The most important thing to know before trying to unlock your Tracfone phone and getting into details on how to get TracFone phones unlocked is their unlocking policy. It states some specific conditions that must be met for you to be able to initiate the unlocking procedure.
Here is the Tracfone unlocking policy:
Customers must request handset unlocking.
Customers must have had their locked device activated on TracFone service for no fewer than 12 months, redeemed air time cards in no fewer than 12 months, and not have had their telephone number recycled or ported.
Customers must request this interim unlocking solution while their service is active or within 60 days after their active service days expire. This 60-day grace period applies even if the customer's telephone number was recycled or ported.
Customers must currently own a TracFone branded handset model launched on TracFone's service after February 11, 2014, or activated with TracFone's service after February 11, 2015.
Customers must possess a handset that is in working condition.
Customers must possess a handset that is not reported stolen, lost, or associated with fraudulent activity.
If a customer requesting handset unlocking is deployed military personnel, upon provision of deployment papers, TracFone will honor that customer's unlocking request by sending a refund for the Trade-in Value of the used, locked phone returned by the customer without regard for the 12 months of service activation and air card redemption eligibility requirements. However, all other eligibility criteria apply to TracFone's customers who are deployed military personnel.
Customers are eligible for this program only once every twelve months.
Another thing worth knowing, is that is you meet the unlocking conditions and Tracfone is somehow not able to unlock your device, you are entitled to a replacement device or have the trade-in value of your handset applied to the cost of a new TracFone handset that is capable of being unlocked.
Now that you are aware of your rights and conditions, you are ready to move on to learn about the exact step to get your Tracfone phone unlocked.
How To Get Tracfone Unlocked?
First, you need to make sure that you meet all of the conditions listed in the previous section. Since some of the condition can be rather tricky to understand, you can use Tracfone's online option that lets you check the unlocking eligibility by entering your phone number or your phones serial number (Check your unlocking eligibility: https://www.tfwunlockpolicy.com/wps/portal/home/!ut/p/a1/04_Sj9CPykssy0xPLMnMz0vMAfGjzOK9LV0tDC0NDL39zX1NDBxDHb2dnLy9DAwMzPXD9aPASgxwAEcD_eDUPP2C7LxyAP8WlbU!/). If you meet the prerequisites, you may follow these steps:
Call TracFone's customer support: Call them at 1-800-867-7183 between 8:00 am and 11:45 pm, Eastern Time (ET). They are available 7 days a week.
Request an unlock code for your device: Explain that you would like to have your phone unlocked. The Tracfone's representative will verify that your phone and account meet all the necessary conditions to be unlocked as per their policy presented in the previous section.
Have the pen and a piece of paper ready to write down the code: the unlocking code is a 10 to 15 digit number, which makes it rather impossible to memorize (at least for most of us), thus make sure to write it down.
The actual unlocking process: To unlock your phone, you will need to have a new SIM card (SIM card of the carrier that you want to use your unlocked Tracfone with). Insert that SIM card in your Tracfone device and power the phone on. Instead of you're the home screen that you normally get, you'll see a notification that your phone needs to be unlocked before it can use the installed SIM card. ENTER THE CODE that you wrote down in step #3. Normally, you will get a message saying that your phone has been unlocked.
If the process went smoothly, you should now be able to use your Tracfone phone with other carriers' SIM cards.
What Can I Do With My Tracfone If Tracfone Refuses To Unlock It?
As mentioned above, once you meet the conditions, Tracfone is obligated by law to provide you with the unlocking code upon your request. If your device is unable to be unlocked, you will be given a chance to change for another device or trade-in and use the credit to purchase a new device that is able of being unlocked.
However, if for some reason Tracfone is not able to accommodate your request, you have several options of unlocking your TracFone phone elsewhere. There are some online sites and apps that give you a chance to get your device unlocked for free, however, those tend to have a low success rate, thus we advise you to stick to a third-party unlocking option.
There are many companies online that offer those services. Their cost varies, starting from as little as $5 and up to $50 or even more. You will need to provide them with your phone's IMEI number and pay in advance. They will then provide you with an unlocking code.
Here is a list of reputable third-party unlocking service:
Official iPhone Unlock
DoctorSIM
Unlock Base
iPhone IMEI
Mobile Unlocked
Cell Unlocker
DirectUnlocks
Once you get the unlocking code, complete the fourth step from the previous section.
What Unlocked Phones Does Tracfone Provide?
As mention previously, Tracfone does not provide unlocked devices, however, we have learned how to get TracFone phones unlocked, which means that essentially every Tracfone phone can become an unlocked phone. Thus, we decided to list the phones that are currently available at TracFone online store. Moreover, for the best 5 of those models, we will provide you with information regarding their main features.
NOTE: Some of the devices below are reconditioned and thus slightly more affordable than their new versions.
For those looking simplicity – TrackFone flip phones:
ALCATEL MYFLIP (A405DL)
ZTE Z233 VL
ZTE Z232 TL
For iPhone lovers:
IPHONE 6S SPACE GREY 32GB
IPHONE 6S PLUS SPACE GREY 32GB
IPHONE 6S PLUS ROSE GOLD 32GB
IPHONE 7 BLACK 32GB
IPHONE 8 SPACE GRAY 64GB
IPHONE 8 PLUS GOLD 64GB
For Android lovers:
LG REBEL 3 LTE (L158VL)
LG REBEL 4 (LML212VL)
LG FIESTA 2 LTE (L164VL)
LG PREMIER PRO LTE (LML414DL)
LG STYLO 4 LTE (LML713DL)
LG JOURNEY LTE (L322DL)
LG SOLO LTE (L423DL)
TCL A1 (A501DL)
TCL LX (A502DL)
TCL A1X (A503DL)
SAMSUNG GALAXY J3 ORBIT
SAMSUNG GALAXY J7 CROWN (S767VL)
SAMSUNG GALAXY J2 (S260DL)
SAMSUNG GALAXY A10E (S102DL)
BLU VIEW 1 (B100DL)
MOTO E5 (XT1920DL)
MOTO E6 (XT2005DL)
MOTO G6 (XT1925DL)
MOTO G7 OPTIMO (XT1952DL)
5 Best Unlocked Tracfones Worth Extra Attention
Below are the five models that we fill will serve you amazingly well and are the ones that you will want to apply the entire 'how to get Tracfone phones unlocked' knowledge to in case you decide to use them with other carriers.
ALCATEL MYFLIP – Unlocked Tracfone
Looking for a compact, easy-to-use phone? The Alcatel MYFLIP™ is for you. This flip phone fits conveniently in any pocket or bag, so it's always ready at a moment's notice.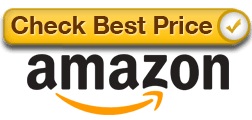 It may be small, but it comes with everything you need to connect with family and friends, including a solid camera (for flip phone). This mobile phone even has lightning-fast 4G speeds to make browsing the web effortlessly. And whenever you're not using it, just flip the phone closed for safekeeping until the next call comes in. Alcatel Myflip is a great choice for seniors.
iPhone 8 Plus – Unlocked Tracfone
The iPhone 8 Plus is the best smartphone that TracFone currently offers. It is designed with extremely durable glass and a stronger aerospace-grade aluminum band.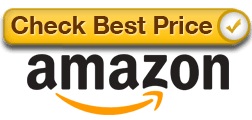 It charges wirelessly, resists water and dust, and shines proudly through its 5.5-inch Retina HD display with True Tone. The iPhone 8 Plus has 12MP dual cameras, which offers improved Portrait mode and new Portrait Lighting. The phone is powered by A11 Bionic chip and supports augmented reality experiences in games and apps.
iPhone 8 – Unlocked Tracfone
If you are interested in getting the best smartphone currently available at Tracfone but the iPhone 8 Plus just seems too big for you and your hands, then the iPhone 8 is the choice for you.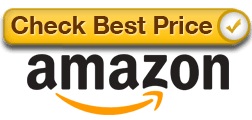 It packs all the same features as its Plus version, including extra-tough glass, aluminum band, 12MP dual camera, A11 Bionic chipset. Its main difference lies in its 4.7" display, which is large enough to get things done and watch videos as well, but still small enough to be single-handedly managed.
LG Stylo 4 – Unlocked Tracfone
The LG Stylo 4 is one of the best smartphones that Tracfone currently offers. It is a device that fits your lifestyle, no matter how big your life is. It lets you create more and play more.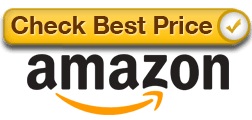 The phone comes with a practical stylus pen, which makes multitasking and taking notes extremely easy and fast. The Stylo 4 has a large 6.2" FHD FullVision display. It also packs a very solid 13MP rear camera and front wide-angle camera as well. It has a solid Lithium-Ion battery that will get you through the day.
Samsung Galaxy A10e – Unlocked Tracfone
The Samsung Galaxy A10e is the best of Samsung phones that Tracfone currently offers. It is a very solid mid-range smartphone that combines affordability and capabilities very nicely.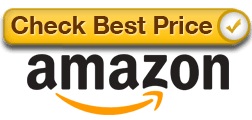 The phone lets you do more with a long-lasting battery. It lets you keep all of your stuff with a 32GB built-in memory, and experience it on a 5.83" edge-to-edge Infinity Display. It comes with a decent 8MP rear camera and 5MP selfie camera, which will help you capture those memorable moments and share them with your friends and family.
Are TracFone SIM Unlock?
SIM unlock is just another way of referring to the unlocked phones. As such, you already know that TracFone phones come locked to their services. However, since we have already learned how to get TracFone phones unlocked, you can apply Tracfone SIM unlock to most phones as soon as the unlocking policy conditions are met.
What Is Tracfone Unlock Code Generator?
The TracFone unlock code generator refers to websites or apps that are able to provide you with unlocking codes in exchange for your phone's IMEI number. These sites and apps can be found for free, however, they don't always work properly. It is up to you to determine if you'd like to give them a try.
The one that has a very good reputation is offered by Canada Unlocking. Here is the link to access it: https://canadaunlocking.com/unlock-tracfone-phone. You need to select the type of phone from the drop-down menu and then enter your phone's IMEI number.
Since it is a free option, it is definitely work considering and one of the most reputable free methods on how to get Tracfone phones unlocked.
What Carriers Are Compatible With Tracfone Unlocked Phones?
Since GSM and CDMA network has switched to 4G, most 4G-operable unlocked phone can be interchangeably used with both types of networks. This means that unlocked TraFOne phones can be used with basically any wireless provider that offers the Bring Your Own Phone option. However, since compatibility depends on each individual phone, you must always check compatibility with the carrier you plan on using your unlocked TracFone phone with. This can be done on carriers' official websites, under the section 'Bring your own phone/device'.
Pros And Cons Of Tracfone Unlocked Phones?
Honestly, we don't see any cons to getting your device unlocked. It provides you with maximum freedom and the ability to use any other carrier's service. This is extremely practical for those who travel abroad a lot as you can also use any other nation's SIM card in your unlocked device.
The Difference Between Tracfones Locked Phones And Unlocked Phones
If you went through the entire article, you are probably able to answer that question yourself, right? However, since there maybe some of you landing directly on this question, we will recap the difference herein.
Tracfone locked phones are all phones that are only operable with Tracfone services. These are devices purchased with Tracfone directly and cannot be used with other carriers' SIM cards.
On the opposite, TracFone unlocked phones are phones that have been unlocked and are able to work with most other SIM cards provided by carriers that offer the Bring Your Own Phone option.
FAQ
What is the Tracfone network unlock pin?
Tracfone network unlock pin is just another name for the unlocking code (as we have referred to it within this article). It is a code that you enter into your phone to unlock it for use with other networks and SIM cards.
Can I put my Tracfone SIM card in another phone?
Yes, Tracfone offers the BYOP option, which means that their SIM cards may be used with other devices. However, those devices must be unlocked and compatible with Tracfone network. Here is the link to Tracfone's page that lets you check the compatibility: https://www.tracfone.com/activation/coveragecheck.
Can I use my TracFone with another carrier?
Yes, but only after you have requested and successfully unlocked your phone.
Are Straight Talk and TracFone the same thing?
No, they are two separate carriers, however, TracFone is the one that owns Straight Talk and many other carriers. As such, they use the same networks and have the same coverage but their plans and services are different.
Is TracFone better?
That is difficult to say, as they target different populations. TracFone may be better for very light users, however, Straight Talk has a better overall score.
Does Tracfone have good coverage?
Yes, Tracfone services operate on leading wireless providers' networks, which makes the coverage as good as it gets.